We have re-architected Webroot SecureAnywhere Business Mobile Protection to take full benefit of using cloud-based definitions all of the time to prevent the threat of malicious app and PUA (Potentially Unwanted App) malware. The move to cloud-based definitions will provide consistently more effective malware protection and, by not having to check, download, store, or use local definitions, means that performance improves in all areas including - network usage, disk space, CPU, memory and battery life.


NEW – Cloud-Based Scanning Architecture – More effective real-time prevention and protection, plus improved on-device performance.

NEW - Offline scans - If an end-user runs a scan offline, the app will ask to go online and try again. If a scheduled scan cannot run because the device is offline it will try again at the next scheduled time. If the scan still doesn't run then it alert the administrator that a scan is needed.

NEW – Policies - While you may define definition update schedules in the console they will now only apply to devices with an old app version.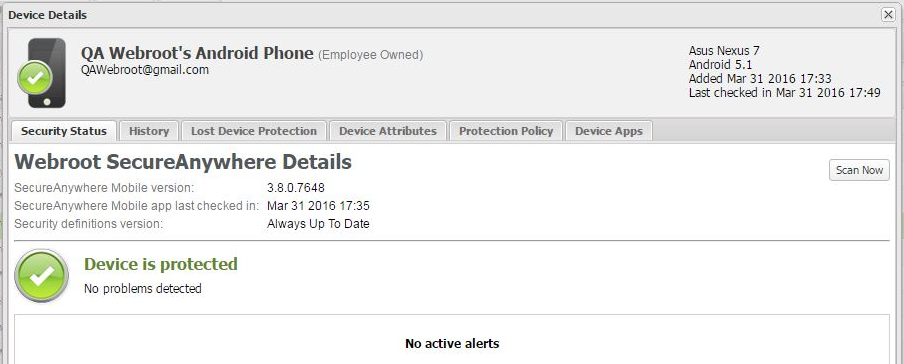 Security Definitions Version will now be 'Always Up To Date.'

Policy update schedules in the console now only apply to version 3.7.0.7200 or below.