OVERVIEW
This release provides brand new on-demand, on-screen reporting functionality within the Global Site Manager (GSM) console to allow super and limited admins to create and view reports instantly on-screen. There are 26 on-demand reports to choose from, and they can be tailored to display information from all sites or individual sites. These reports are designed to give admins fast and easy access to any key queries they may have on any deployment.
This new functionality will not affect any existing scheduled reports that you may have set up previously. All existing reports will continue to run exactly as before.
GLOBAL SITE MANAGER CONSOLE:
NEW – On-Demand, On Screen Reporting – Choose from 26 on-demand reports to query any or all deployments at a Global or Site level.
With this new functionality, you will now have two options in the Reports tab of the GSM console: Scheduled and On-Demand. OnDemand reporting is available for all of the sites to which the admin has access, and they can select specific sites as needed by using the drop-down list. Admins may choose from 26 separate on-demand reports to run. Once you've selected the sites and report type, click Submit to run the report and it will display instantly on your screen.
Note: On-demand reports cannot be saved. If you want to run regular reports, please use the Scheduled reports option.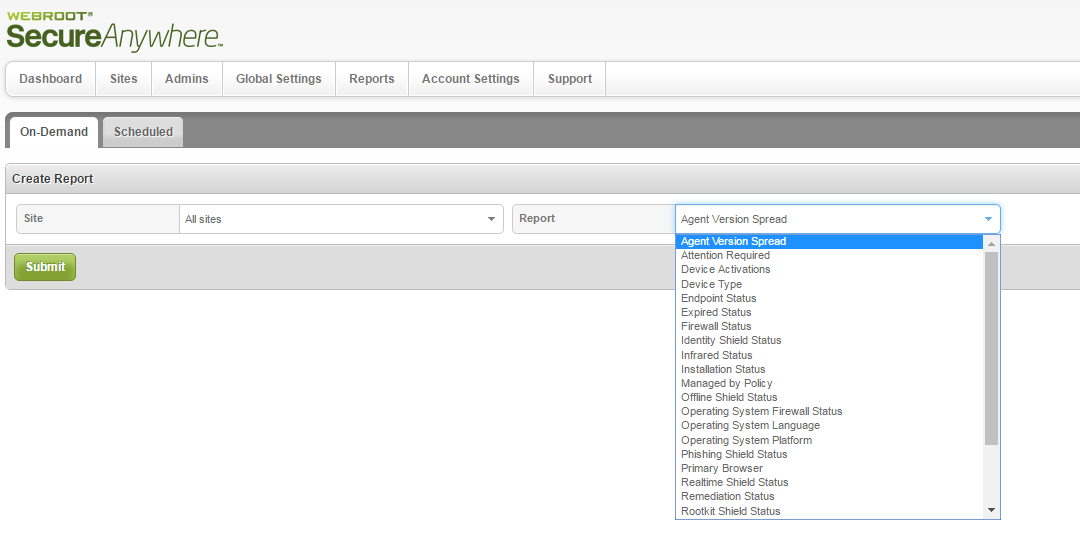 Fig 1. Reports Tab section with new On-Demand option
Fig 2. Example of an Agent Version Spread On Demand report
From the on-screen report, you can click on any of the data points displayed to get a more detailed drilldown of the information.
Fig 3. On Demand drilldown
Previously, limited admins did not have access to reports within the GSM console. With this new release, however, they will have the ability to run and view on-demand reports for the sites they access.

Fig 4. Limited Admins

Fig 5. Limited Admins site choice