With this release we continue the development and enhancement of the Webroot SecureAnywhere® Web Security Service by building upon the HTTPS/SSL inspection and core Proxy engine updates we introduced with version 5.0 in early 2015. In version 6.0 we are releasing:
NEW – Management Console User Interface – As part of our development we are introducing a new user interface (UI) that is designed to make the interface even more intuitive and easy to use and learn than before. Existing users will find that we've arranged the menu tabs more logically and part of the reason for introducing a new UI is to also accommodate future features and functionality we are planning to introduce later this year.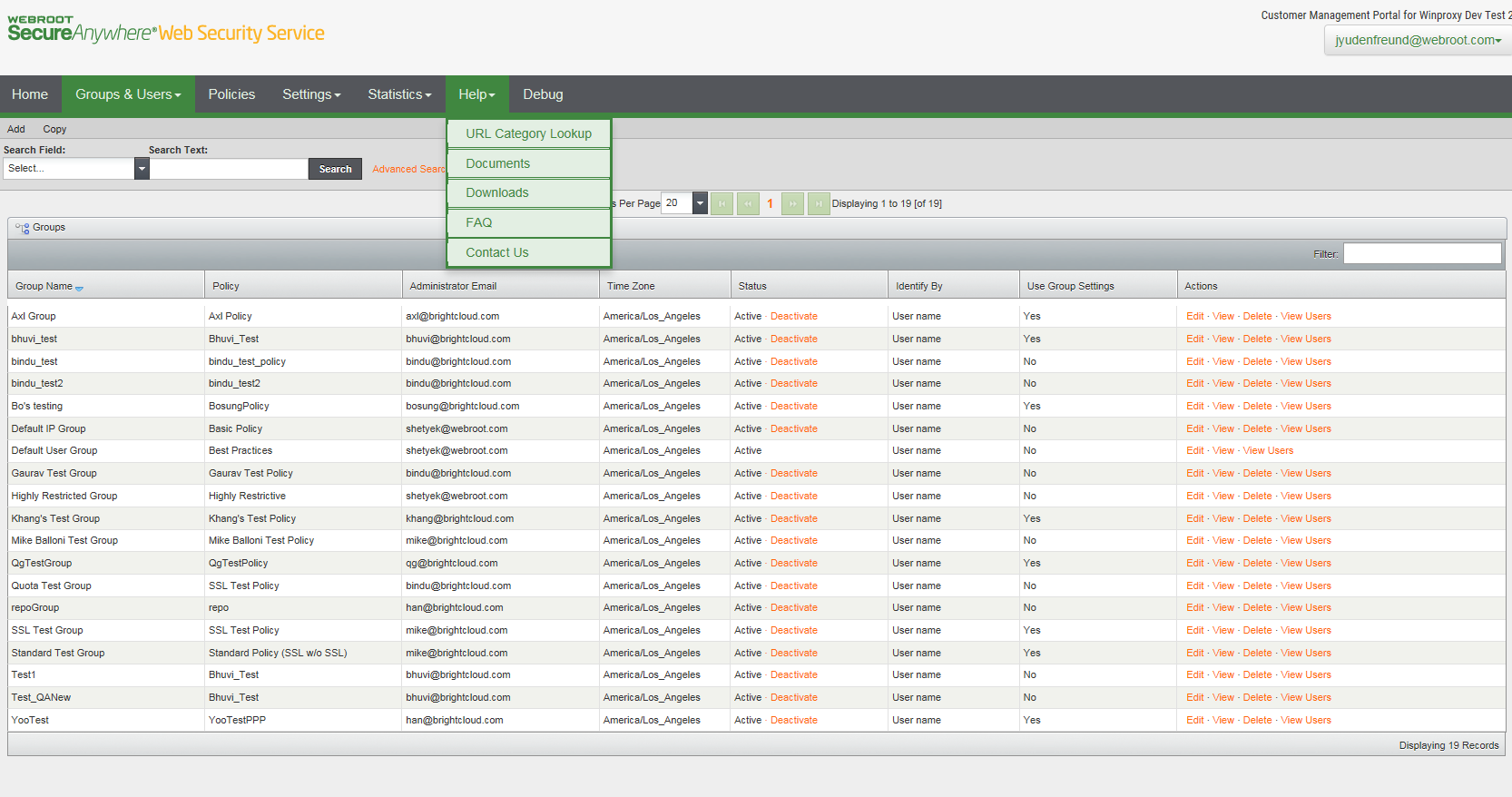 New Updated and Redesigned UI
NEW – Easier Account Provisioning – To make deployment and getting started with the Web Service even easier we're introducing a new web service set-up wizard. This will primarily help new customers and also setting up Managed Services Customers too.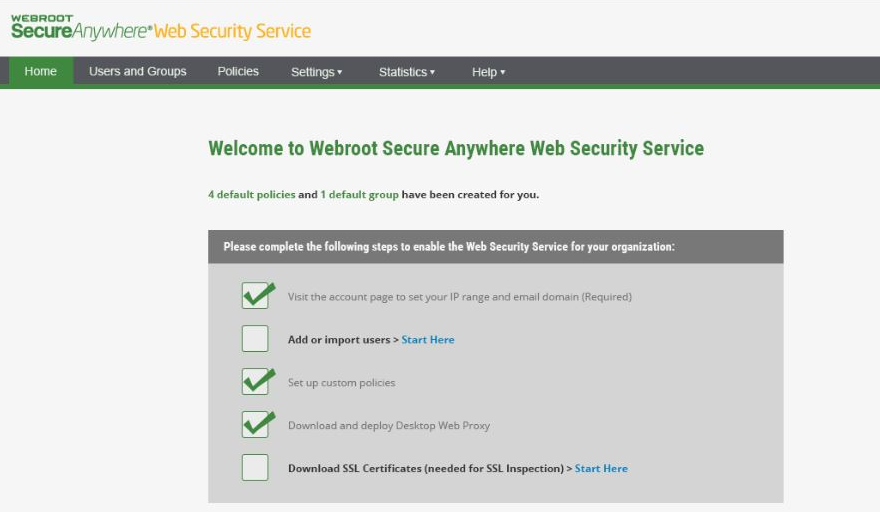 New Web Security Service Portal Set-Up Wizard
NEW - Web 2.0 controls for Facebook, Twitter, and YouTube – More granular social web usage controls are being made available within our web access categories for Facebook; Twitter; and YouTube. Administrators' can now choose to mix and match which social network features they want to allow or restrict. For example - block features like chat and applications while allowing other features like posting and uploading.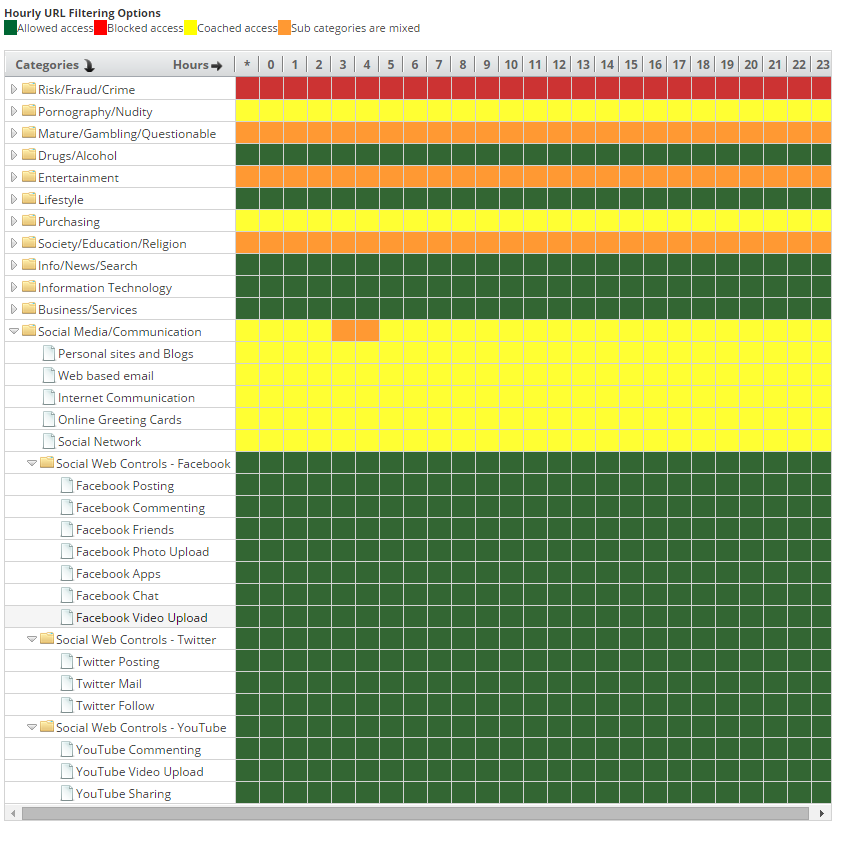 More Granular Control of Access to Social Networking Sites
NEW - Real-Time Botnet and Zombie Detection – Web traffic pattern analysis allows us to identify users that have been infected and acting as a zombie and to both block and report on the user.

Zombie Alert in Notification Area of Management Console Dashboard

User Zombie Notification Area with Drill Down Actions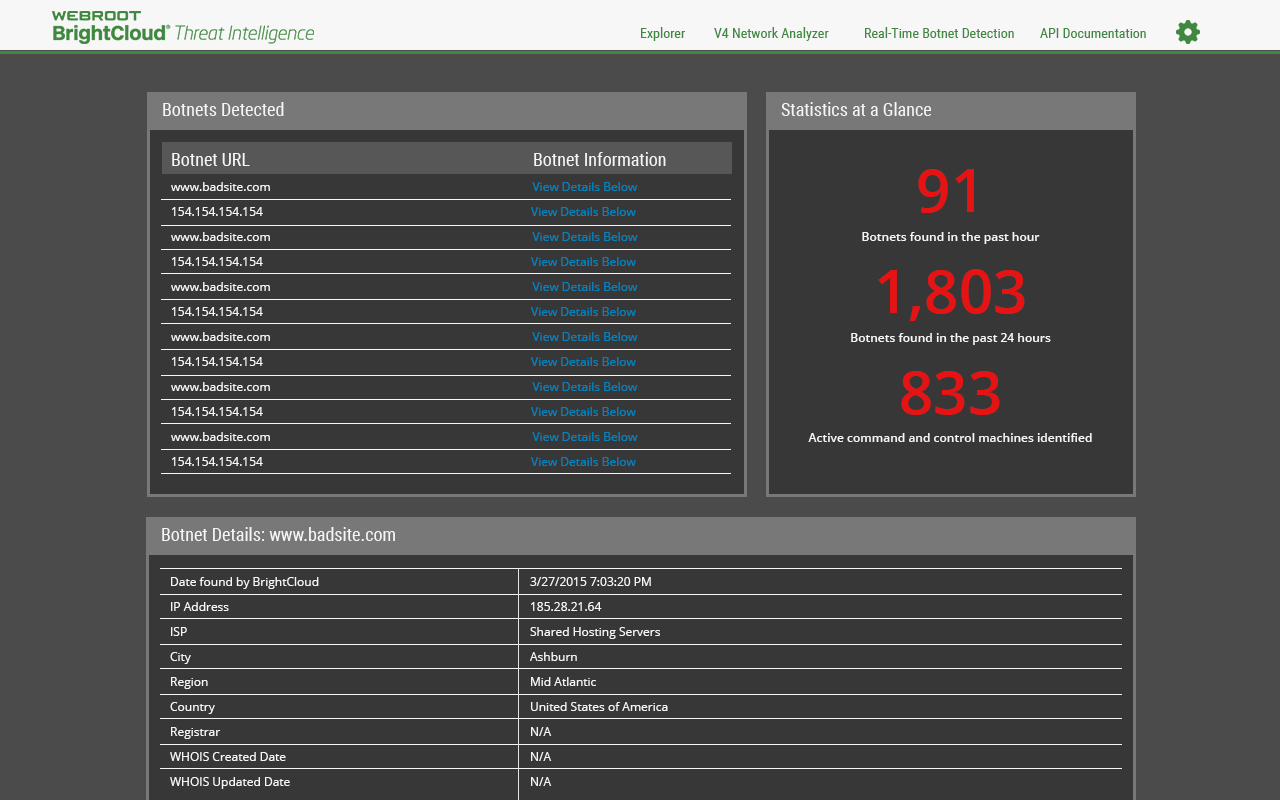 Real-Time BrightCloud Botnet Detection Data and Information
NEW - Persistent Cookie based Authentication – As an alternative to using DWP we are now supporting Persistent Cookie Authentication for browsers that do not use a supported OS or are not devices owned by the organization. Only one-time credentials will now be needed for continuous web access.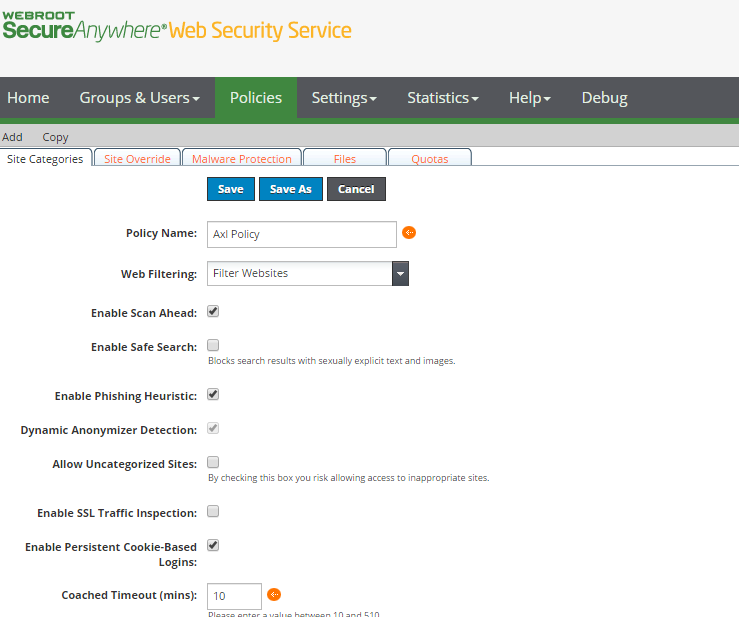 Persistent Cookie Enablement From Within Policies Tab
UPDATE - Intelligent Split Tunneling – The Intelligent Split Tunnel option routes users' traffic through the Webroot Proxy, but by-passes the Proxy when connecting the users to a known "good" sites. This option is particularly aimed at those who experience slow web access as a result of their poor Internet connectivity. The split tunnel option optimizes their connection performance and provides safe, direct access to the most commonly browsed websites.
The 'good' sites list is maintained by Webroot and regularly refreshed to ensure user's safety and it also keeps web filtering policies for users on the road.
Split Tunneling Enablement From Within Groups-DWP Config Tab
UPDATE - URL Filtering and Categorization Powered by BrightCloud Threat Intelligence – Webroot's latest BrightCloud URL filter is the result of crawling over 90% of the Internet several times a day to accurately classify websites into 83+ web categories. With the capability to scan every site created BrightCloud's Threat Intelligence boosts productivity by blocking or limiting access to non-work related sites. Webroot's BrightCloud Threat Intelligence also delivers improved security by using continuously updated IP reputation scoring to prevent access to any sites that carry a high risk.
NEW - DWP For Mac OS (BETA) – Desktop Web Proxy (DWP) for the Mac OS devices provides transparent user authentication and automatically configures users' endpoints to route their HTTP and HTTPS web traffic to the optimal Webroot Proxy access point regardless of geographic location, while allowing you to monitor and protect users external to your network without ever having to backhaul route their traffic through a VPN on your network.
UPDATE – Log Reporting – Something you may have missed is that we have extended scheduled reporting to your scheduled Log File selections.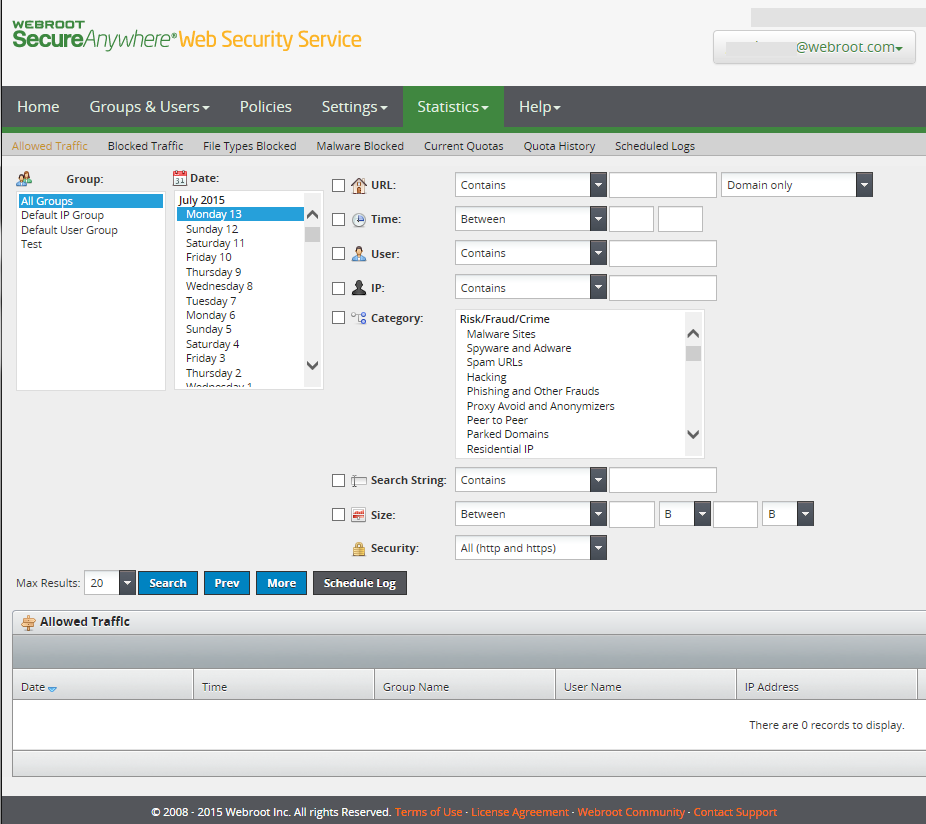 Logs Can Now Be Scheduled and Reported Upon