my account is activated on the webroot web page but on my webroot dashboard the pops up on my computer it still say activate you subscription
Best answer by Baldrick 31 March 2019, 13:25
Hi tinkerfamily
Welcome to the Community Forums.
If what you are seeing about 'activating you subscription' is in WRSA itself, i.e., the application running on you computer them you could try the following to see if it resolves the issue for you.
From the main panel click on the gear/cog to the right of 'My Account':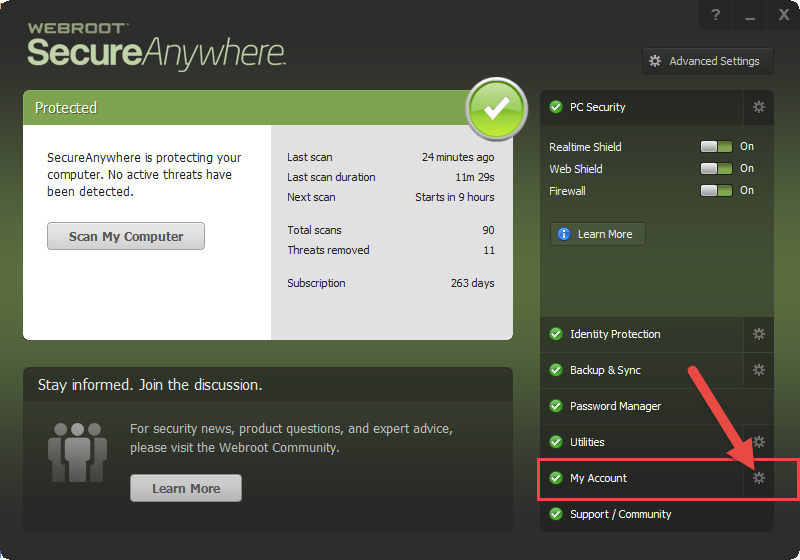 Then enter your currrent keycode in the field highlighted by 1., and then clcik on 'Activate (2.)
That should run the activation process again, let that run its course, and hopefully this time the messages should not reappear.
If that does not work then we can try an uninstall/clean reinstall of WRSA...but I will hold off providing instructions as to how to do that until we know what the result of the above is.
Post back either way once you have tried the above.
Hope that helps?
Regards, Baldrick
View original