Hi all, just a quick question about what I been noticing all of a sudden in my browser and wanted to make sure that it wasn't a problem. Had a couple instances where I haven't been getting back any search results close to what I was searching for and happened to notice that this was in the url. Can someone tell me if this is anything? My original search was for UPnP Name ProductAgent for Windows. Thanks in advance for the help.
https://www.google.com/search?rlz=1CDGOYI_enUS792US793&hl=en-US&sxsrf=ACYBGNRiaQpuFKebvA_nxT6JNreemBChHA%3A1568169571853&ei=Y154XYzKM-6i_QaXu53ACQ&q=what+is+UPnP+name+ProductAgent+of+Windows&oq=what+is+UPnP+name+ProductAgent+of+Windows&gs_l=mobile-gws-wiz-serp.3..33i160l2.148701.192594..194975...3.0..0.612.8902.0j14j23j3j0j1......0....1.......8..35i362i39j46i362i39j0i131j0j0i67j46j35i39j0i10i67j0i20i263j0i22i30j33i299j33i22i29i30.xvFdQjR3h_o
Best answer by Ssherjj 11 September 2019, 05:32
HI James,
When I Google UPnP I'll get
this link
Your link above sends me to this page below on my cell phone and when I am on my Computer using Firefox your link sends me to
here.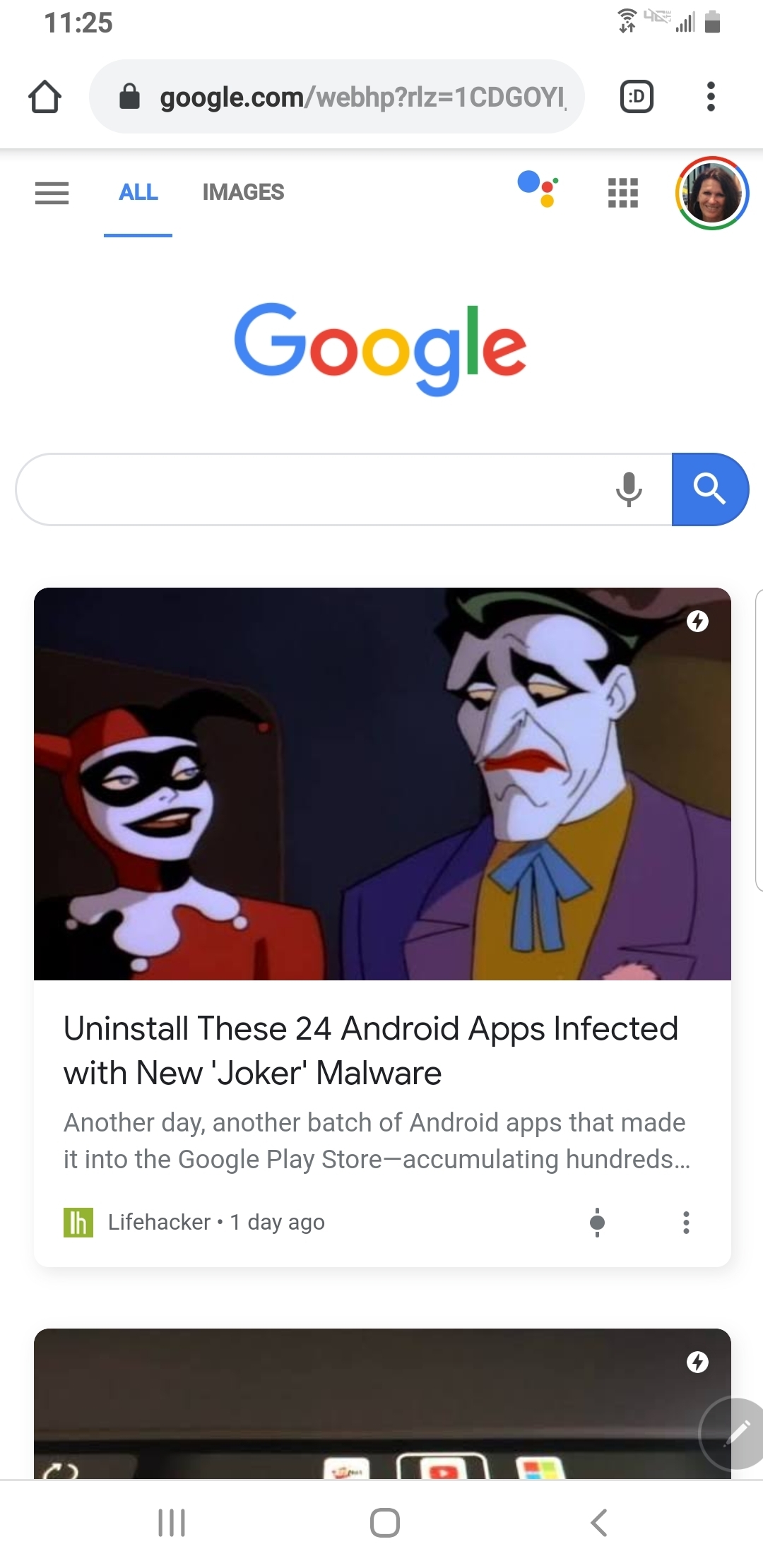 Scanning your link with Virus Total comes up clean: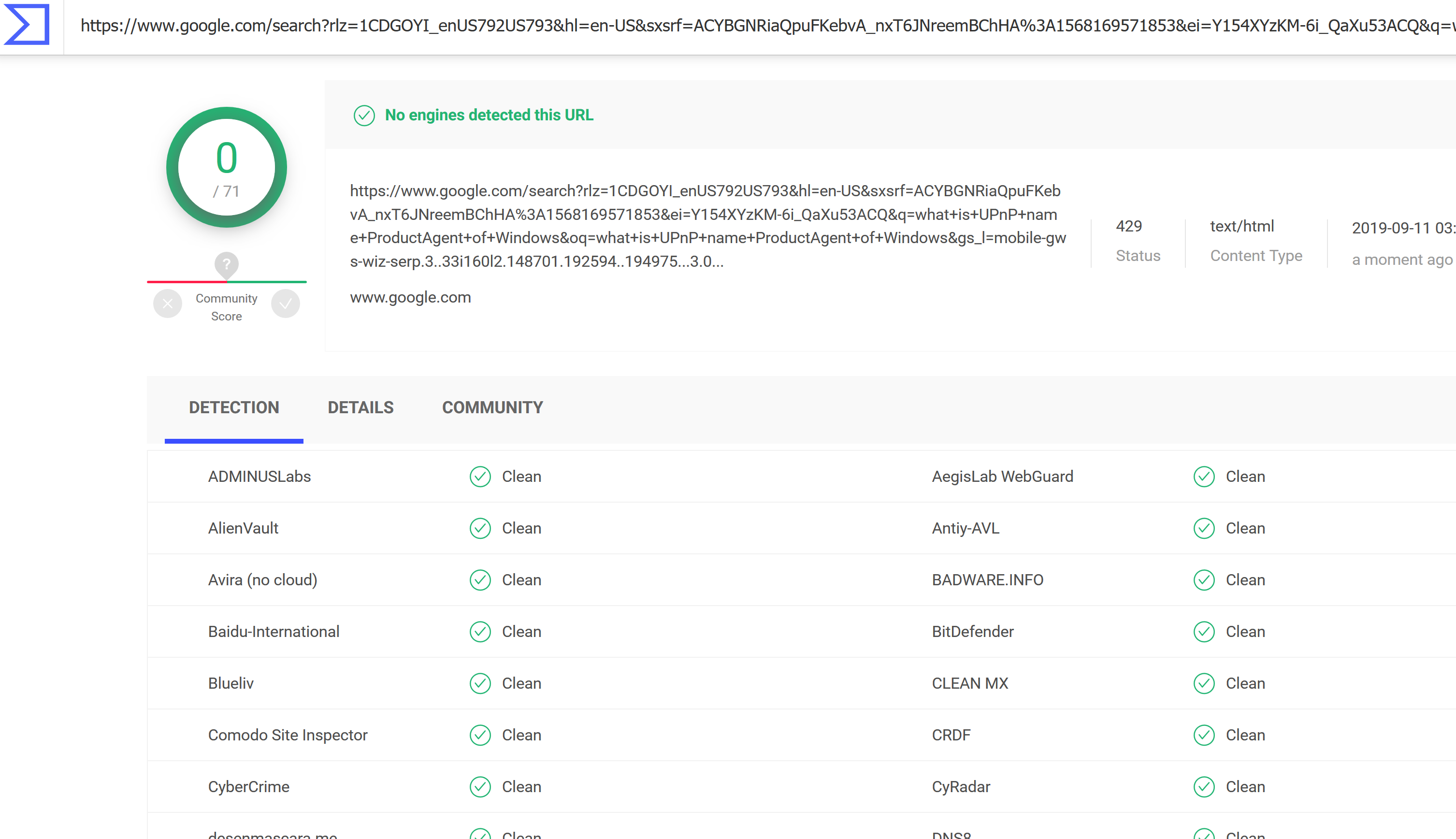 what is UPnP name Product Agent of Windows
https://www.google.com/search?rlz=1CDGOYI_enUS792US793&hl=en-US&sxsrf=ACYBGNTWlEznunmR9z4BPnzHhQvpvonf9A:1568173659468&q=what+is+UPnP+name+Product+Agent+of+Windows&spell=1&sa=X&ved=0ahUKEwjerayP7sfkAhUQPa0KHUwEC3EQBQgvKAA&biw=1536&bih=700
View original