I recently changed browsers from firefox to edge now webroot doesn't show up in the address bar. How do I get it back.
Best answer by ProTruckDriver 8 February 2020, 12:21
Hello @tlc2037 Welcome to the Webroot Community Forum. 
For users of WSA and where to get the Web Threat Filtering Extension go here within the new Edge Browser: https://microsoftedge.microsoft.com/addons/detail/fmkaflbamgddpjacdmjlkhbnpnlemaea
You will need your Keycode to confirm installation!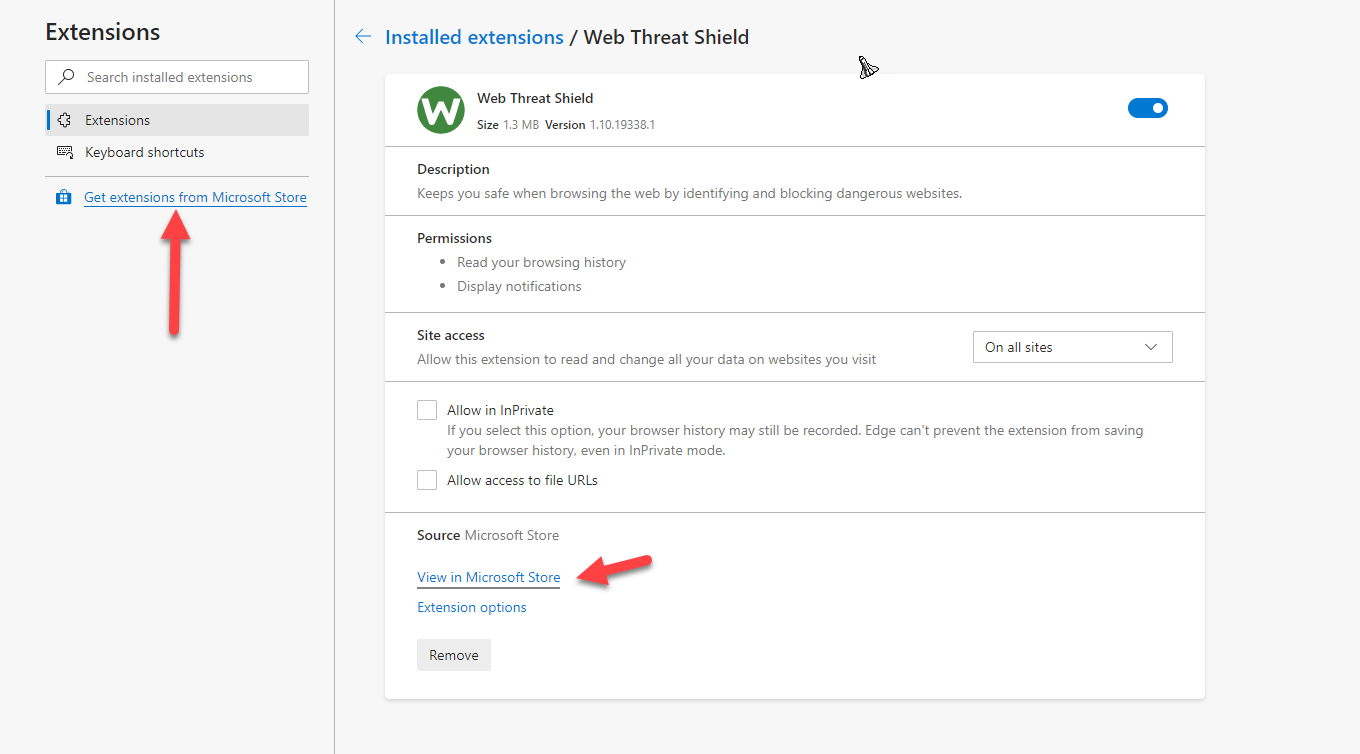 View original