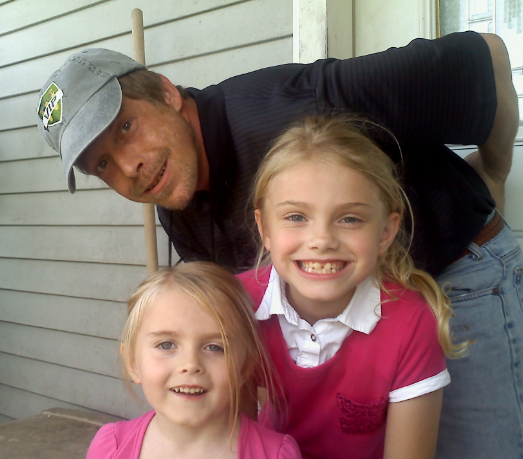 You might also know him as
David
- he's the second person to reach the vaulted Silver VIP level. David has a wealth of knowledge about Webroot, especially the Best Buy version. I interviewed him this week so we could get to know him better.
Tell us a little bit about yourself:
I grew up in the Chicago area and moved to rural Kentucky after high school. The plan was to just get through college and move back north... Needless to say the plan changed LOL. I love the rural Kentucky way of life, the rolling hills and the people.
From 1999 to 2001 I ran a small-town computer repair and custom build shop. While we didn't make it due to existing competition in this very small town, I learned a LOT more than I knew when we started. I really love digging in and figuring out what the problem is and figuring out the solution.
The old "Happy 99" malware paid for the rent for several months. It was an interesting bug for its day. The AV solutions at the time could detect the executable itself, but they did NOT correct the registry changes. Simply removing the file (which some AV solutions did) would result in NO '.com' or '.exe' files working correctly. Essentially, Windows would boot up, but that is all. Anything else you tried gave a 'file missing' error and would quit and fail. This is one reason why we tell community members to NEVER attempt manually removing suspected malware unless they are an expert.
I did some quick research and made a floppy disk with a few registry keys on it. What was taking some people 20 minutes or more to fix would take me 1 minute or less. While .com and .exe files were blocked, it did not block .reg files. Merely booting the computer and typing something like "reg1.reg" into the Start menu command/search line would import that registry key, which was a corrected version of the altered key. Do that to a few keys and the computer was fixed.
I spent several years working at a small dial-up ISP. It was just myself and the owner, and my job was to take care of incoming payments, all tech support calls, in-house computer repair and custom builds, helping the owner with on-site network wiring and setups, etc. My boss loved rolling up his sleeves when the parts came in for a custom build. We were like two kids in a candy store every time we had a computer or server to put together!
Until recently, I was a member of the Geek Squad. I spent the last 2 1/2 years in the escalations department for the Best Buy Subscription Services as the "Subject Matter Expert". When I started I was anything but an expert, but it did not take long to get up to speed.
The job itself did not entail actual customer contact - I had to learn everything about the backend, how the software worked in general and what errors might happen, what types of problems have to be solved by Geek Squad, what department, and what had to be referred to the vendors. The biggest fun of the job was simply the challenge of having to monitor things and identify when anything broke and get it reported to the vendors.
It was absolutely the most fun job I have ever had, and I have to say the representatives from the vendors, including product managers, were wonderful to work with. I am very thankful for the acceptance they gave me as when I started as I was very much the 'low man on the totem pole'. As much as we hate to admit it, mistakes happen and things break; I really enjoyed the challenge of not just finding what is broken, but gathering enough relevant data on it to help Best Buy and the vendors find the problem and fix it.
How did you discover the Webroot community?
I had a problem with getting WSA to work on my Android phone. A quick look over the Webroot site led me to the community. I spent a few months just occasionally reading, and then I decided to put my knowledge to use and help out. I still learn every day from others here on the community, and I love sharing what I know.
How did you get into the computer repair business?
My father gave me an old x386 computer that had Windows 3.1 on it. Even at the time, the computer was very outdated (this happened in 1994/1995). I decided I had to upgrade to Windows 95, which led to the need of a larger hard drive, new mainboard and CPU, etc. Just plain wanting to fix my computer on my own is what got me started.
What hobbies do you have when you aren't fixing computers?
I do a little bit of wood craft, reading and stamp collecting. While it is now a bit more difficult for me, I love outdoor things like fishing and hiking, especially as I live only minutes from Mammoth Cave National Park. We enjoy picking wild black raspberries, blackberries, and morel mushrooms when they are in season. I love spending time with my kids, and just having fun on the Webroot community! I would often come home from work at Geek Squad and spend time here to relax; even though the subject matter was the same, at work I did not have the fun of dealing with customers and actually directly fixing things. I get to do that here, so it has become quite a hobby LOL!
Most interesting place you've visited?
China. Not recently though, I mean the China BEFORE they began to really develop. I was there back in 1986 and it was a fantastic trip. There was no air pollution in Beijing back then... because there were no private cars on the roads. There were massive traffic jams from the thousands upon thousands of bicycles though! The most interesting place I saw in China was in the Guilin area. You know the stereotypical paintings of rural China with the hills and mountains that are so thin yet so tall they look like they would be merely imaginary? They are not imaginary, they are real, and even more beautiful in person than in the artwork. The fishermen still used cormorants instead of hook and sinker.
Who is your role model?
Too many to list them all, but they are rather eclectic and varied:
As much as I dislike the way he ran the company, Bill Gates would be one. The philanthropic work he and his wife are doing now is rather inspirational.
The former ABC newsman Sam Donaldson certainly makes the list for his work to hold any sitting US President accountable for his actions, whether Sam agreed with the President or not.
One of the local Walmart greeters here. Yes, you heard that right. No matter what time of day, what time of year, no matter how busy and hectic and terrible a day it is at Walmart, she always takes the time to smile no matter what, and is always willing to exchange a few moments of small talk even when busy.
One of my professors in college. He taught Government. He taught a senior seminar that I took as a sophomore, and he was very interested to the point of obsession wtih "rationality in goverment policy". Herr Bluhm was Austrian and a young man at the time Austria was annexed by Germany. One of the most interesting and brightest men I have had the pleasure of knowing.
What is the funniest computer repair experience you've had?
One time when I was at the dial-up ISP, we had a customer who just could not get on the Internet long enough to do anything. He had installed a new modem and the drivers that came with it, but those drivers were too old to work with updated ISP modem stacks.
I had him bring the computer into the office for me to do a quick driver update while he waited. I am really glad he was watching; I plugged it in on the workbench and stepped back to talk to him as the machine booted up. BOOM!!! Smoke rolled out of the back of the machine. The filter capacitor in the power supply had blown quite spectacularly. It was obvious that I didn't do anything to sabotage the computer as he was watching me the entire time.
His eyes popped WIDE open and his jaw about hit the floor. He asked me what happened. I just looked at him and calmly said, "that was the repair getting a bit more expensive" :)
--
Thanks for taking the time to help us get to know you better, David! If you have any questions for him about anything in the interview, please ask them below.