@
has been a huge part of the community since she joined. She found us back in 2013 and jumped in with both feet. Always polite and helpful, Sherry brightens the day of everyone who visits the community. In today's interview I asked her to help us get to know her a bit better.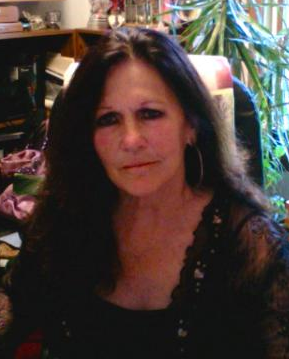 Tell us a little bit about yourself
I was born in Colorado and l was raised in Scottsdale, Arizona and Sandy, Utah. I've lived in San Diego, California. I moved to Buffalo, New York where I was employed at General Motors which later became American Axle & Manufacturing. I worked as a ring gear grinder operator and pinion & drill operator as well. I loved my work even though it was greasy and dirty. I was laid off for a time then in 1991
Saturn
called me down to Tennessee for an interview. I was hired and moved to Springhill Tennessee. My job was power train crankshaft inspection. I loved being at Saturn because we all worked as a team. I even won a Saturn car in their raffle. I was at Saturn until I got married, and returned to New York where I worked for Motorola, Trico, and then AirTech.
How did you discover the Webroot community?
I joined because of all the email that Webroot kept telling me to become a member. I scoffed about it and then one day in February I looked on the forum and the security news ticker caught my eye and I started browsing and laughing at things that were posted in the forum. I decided it can't hurt me to join and ask questions about my WSAC for my five computers.I did have Webroot for only 3 computers but I upgraded to get my Android device protected. That was a must! And mostly I had been working with tech suport for months trying to get Webroot to work on my Mac. I couldn't get it out of my head not to have Webroot working! So I became a member and I believe this was all a blessing! To have cyber friends is more then I can ask for!
What hobbies do you have when you're not hanging out on our community?
My hobbies are camping, hiking, gardening, sewing, hunting and fishing. I like to go for walks in my back yard. I enjoy stock car races and hearing the engines roar with power! I'm also a collector of pocket knives, glass flowers and pens.
How did you get interested in computers?
My dad got me into computers by sending me one that he built in California. I was instantly hooked and computers have been in my blood since 1998. I'm self taught and love to build and repair them.Gadgets are my all time favorite since I can never get enough USBs, adaptors, toys, etc. I also enjoy doing some graphic design on the computer which I thought i could never do.
My dad was a electronic engineer and computer programmer for Motorola and I think I took after him. I lost my dad five years ago but I inherited his strength, love, courage and compassion for life and people. He also taught me to work on cars as a young teenager and I taught my sons as well.
Favorite place you've visited?
My favorite place to visit is the Andirondack mountains. The beauty from climbing to the top of the world is the best feeling ever! I did it last year with my two grandsons.
What's your motto?
My mottos are:
I want it, I get it, I have it, I got it!
Fake it till you make it!
Should of, could of, didn't!
Family is very important to you - tell us a bit about them
I have two sons: Jimmy who works for Asplundh Tree Service as the general foreman. He worked his way up. My younger son, Joshua, works as a working foreman for the electric company. Because of them I have 4 precious grandbabies that take a lot of my time. Here's my small world consisting of my grandbabies and my sons.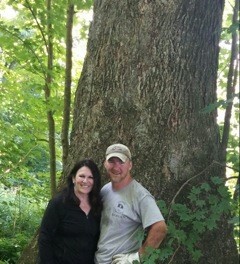 Joshua and Me!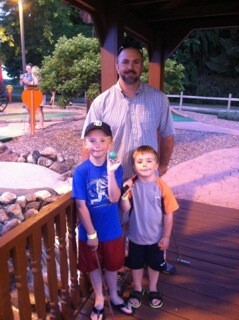 Jimmy, Michael 8 & Gavin 5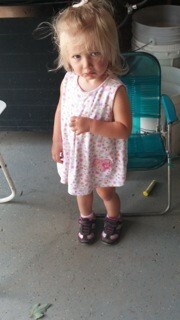 Gabrielle just turned 2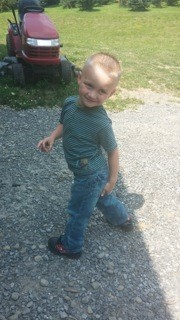 Clayton aged 3 and 1/2
--
Thanks for taking the time to help us get to know you better!