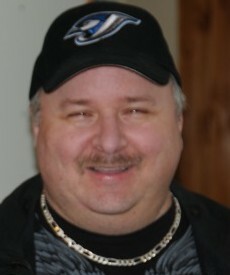 Anyone who's visited the Webroot community will recognize
@
He's the most senior VIP, the only person at the Silver VIP level, and he has a wealth of knowledge about Webroot and computer security. TripleHelix is always willing to lend a hand and share what he knows. I invited him to do a little interview so we could learn more about him and of course he agreed!
Tell us a little bit about yourself?
I live in Oshawa, Ontario, Canada about 30 miles east of Toronto and I've lived here my whole life. I'm married; it will be 16 years this year. My wife Lisa is my best friend and a great person. She supports me with all the time I've spent online helping people on many security related forums over the past 15 years. We have 3 chihuahuas.
How did you discover the Webroot community?
That's an easy one. I had been a
Joe Jaroch
in the Prevx forum on the
Wilders Security community
starting in 2009. Before that I was a member of
CastleCops
, a security community which is now closed down. Webroot acquired Prevx in November 2010 and I joined the Webroot community. I was a Beta tester for Prevx and now Beta test Webroot SecureAnywhere, which is based on the Prevx technology. Webroot made that technology much better and their support is second to none, honestly. I'm very familiar with WSA and like helping other users of WSA anywhere on security communities, including this one. I have to say it's the friendliest community I have ever been a part of: kudos!
How did you get involved in computer security and become a Microsoft MVP?
This is a long story but I will not go into great detail. I was noticed by a very good friend of mine, who has been a Microsoft MVP for a number of years. She nominated me to become a Microsoft MVP. She submitted my nomination in Oct 2011 and I was notified by email that I was awarded on April 1st 2012. I'm in my 3rd year now and we have to re-qualify every year. I'm proud to be part of that security community.
What got you into your career of being a welding supervisor and inspector?
I took welding in my first year of high school. Near the end of the school year, my welding teacher took me aside and said I had a.gift and he would like me to continue. In the third year he made me class forman, a position I held until the end of grade 12. I got a job welding coming right out of school. I was a welder fitter for 15 years, building and welding large railway maintenance machinery for Pyke Manufacturing, now called Nordco, Inc. Then I became a certified
CWB
welding supervisor and had 10 welders working under me. In time, the company needed to get a quality control system in place so I got certified to be a CWB inspector as well. I had to retire after 26 years, in 2004, due to health issues but I did love my job and can say I was very good at it. :)
What hobbies do you have outside of computer security?
I like fishing, mainly for sport. I fish all year round, but my brother and I release most fish we catch. We only keep a few to have a good dinner of fresh fish. I like to watch the Toronto Blue Jays play baseball. I go a few times a year to see them live, and the rest I watch on TV as all the games are broadcast.
Most interesting place you've visited?
That would have to be the Dominican Republic, which I visited in 1990. The resorts were awesome. We were there for two weeks, so we got to see most of the country. We visited many different beaches while we were there. I would recommend vacationing in the Dominican Republic as it's a very friendly place.
Who is your favorite super hero?
When I was young I watched all cartoons and never really had a favorite, except maybe Superman. Today I like watching all the Marvel movies such as Iron Man, Captain America and the Avengers. I think Thor is my new favorite super hero :) And I can't wait to see the new Guardians of the Galaxy movie!
I would like to thank Nic for this interview and I'm happy to get to know many more of you on this great Community!
--
Thanks for the interview
@
- you're a great asset to this community and we're happy to learn more about you!