March is Corgi Month! These regal pups belong to database developer Melissa Robbins.
Addie is a petite, very smart, and loving eight-year-old tri-colored Pembroke Welsh Corgi. She LOVES to give kisses on the nose whenever she can. She'll even sneak one in while I'm doing yoga. Anyone on the ground is fair game to be smothered in puppy love! She doesn't know she's not much of a guard dog, but she'll alert me of anything suspicious outside. Addie's other favorite things to do are taking trips to home depot where she is told how cute she is while she's getting pets from strangers, sleeping in the corner by the front door, and tearing apart toys.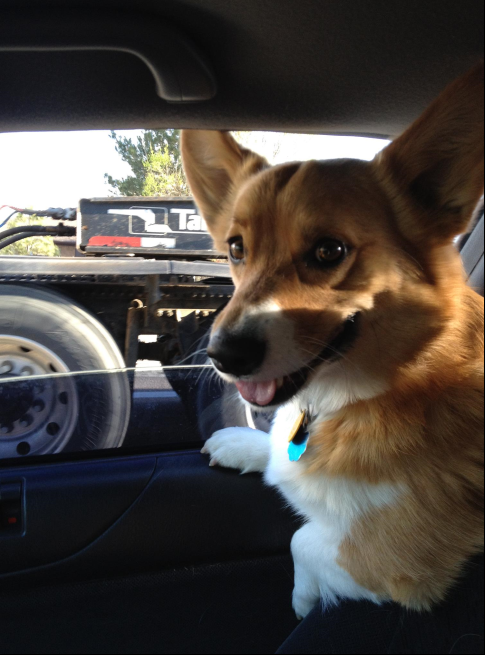 Her younger brother Elway is a large, very playful, and loving six-year-old Pembroke Welsh Corgi. He loves to cuddle. If you're on the couch, he is on your lap. Elway also enjoys playing fetch, chasing and wrestling with other dogs, napping outside, and playing "neighborhood watch" through the window on the fence gate. Together they like to chase the squirrels along the fence, play tag, chase the ball, beg for scraps, feel the breeze in their fur when in the car, and eat bird seed off the ground.