We thought it fitting that October's guard dogs post should include a black cat. Without further ado, meet Boris-Boris.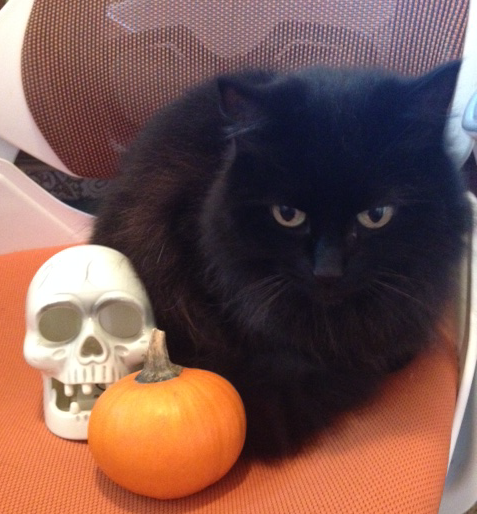 Boris-Boris is a long-haired female cat who was born on a stormy Halloween night*. She'll be 13 years old this year. We adopted her (along with her unusual name) gently used from a family friend when she was six years old.
Boris-Boris is known around the Parisi house as the "Harbinger of Doom." She is able to detect colds or the flu days before it goes full blown. So, if she parks herself on your lap and looks at you with pity, stock up on the chicken soup and lozenges. Her technique is 100% medically accurate**.
Boris-Boris does not dig costumes, but she did agree to model with some seasonal decorations. We'd love to see your pets in costume this Halloween – post 'em if you got 'em!
Boris-Boris lives with Mandy Parisi, Webroot's Email Marketing Manager, as well as Mandy's husband Tony and their cowgirl/chorkie, Marcellus Wallace.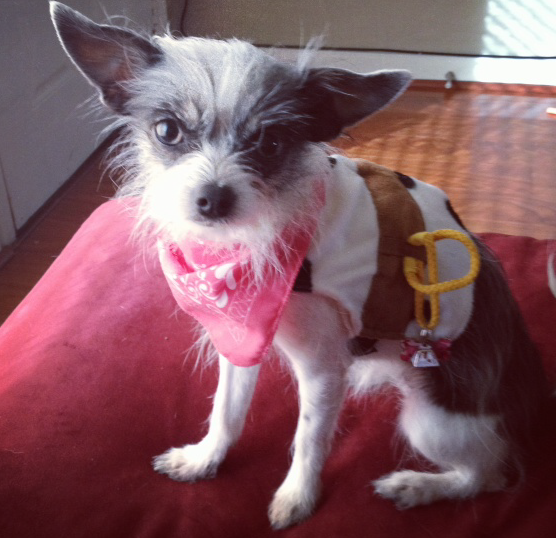 *Disclaimer: This may or may not be true. We don't know her birthday but thought Halloween would be fitting.
**Disclaimer: Boris-Boris has no known medical training