This month's feature guard dog is Hank.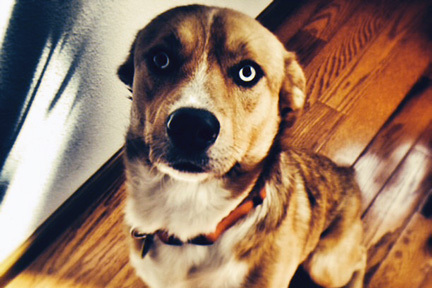 "Hank is a rare breed, a combination of brains and beauty. We're just not sure which breed(s)," said Kim Brown, Webroot's Product Marketing Manager. "He was picked up running loose in Eastern Kansas and was lucky enough to end up at the Boulder Humane Society. Lucky for us."
He's smart enough to open the patio screen to let himself in. Kim and her family are still working with Hank on closing the door behind himself. Hank's job is making sure everyone is up and moving in the morning. He enjoys hanging with the crew at the off-leash dog park and he loves the occasional Pawbender treat.
Check out beauty and brain and in action:
Kim said that Hank is also willing to do public appearances, as needed. See you at the dog park, Hank!