Edit
: the contest is now closed and we have a winner: Webster, suggested by
@
Our monthly Guard Dogs of Webroot feature is branching out into the rest of the animal kingdom. This month instead of a dog, we have a Guard Cow - newly born and ready to be named. That's where you come in - help us name the new guard calf and win some swag! Post your name suggestions below and
@
and her kids will select the winning name from among your entries. Here's the whole story, in her words:
Spring is here and there are lots of animals to be born on the farm. The first to arrive is our very own WatchCOW calf.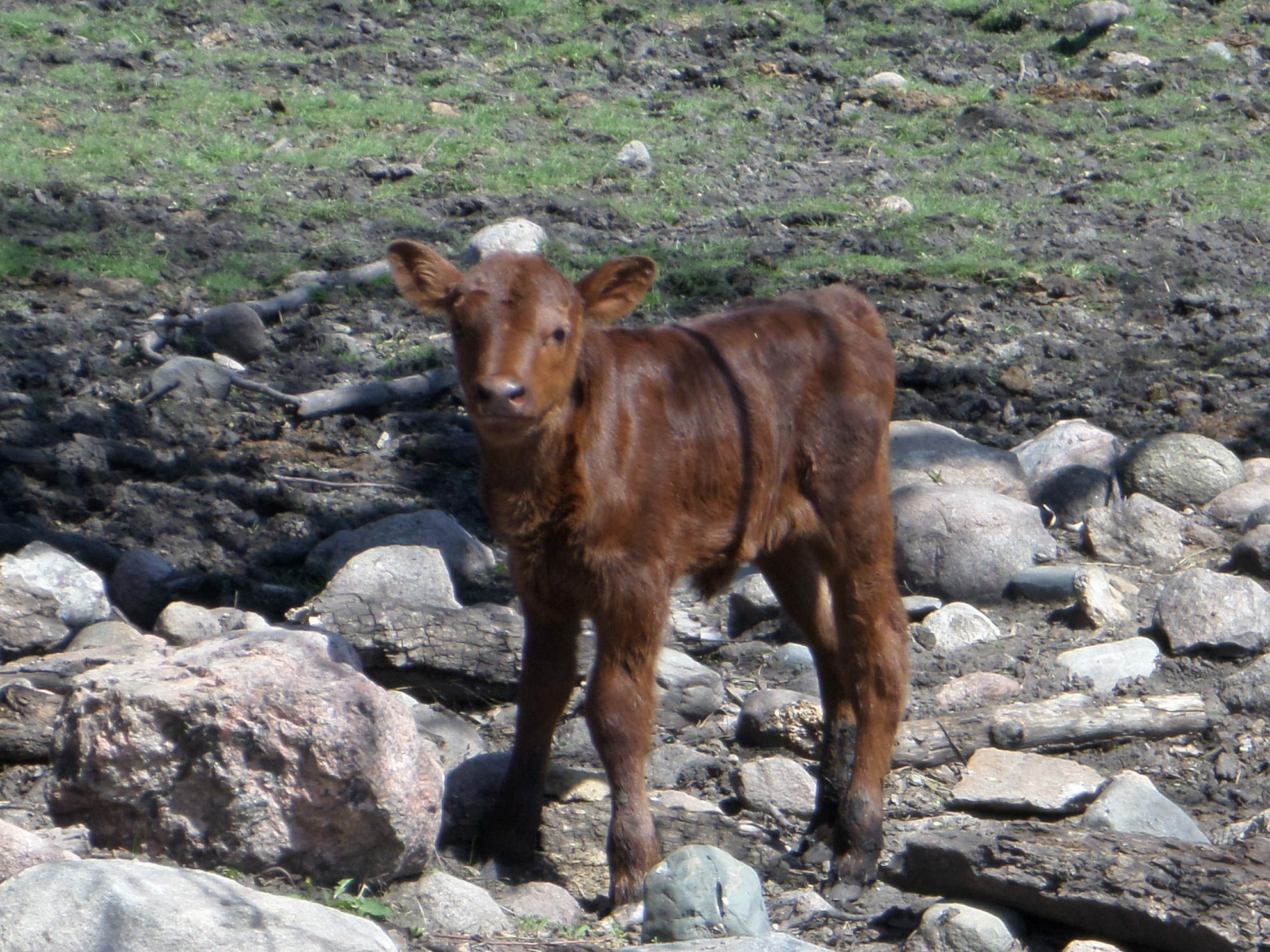 Born April 17th, this little guy was born to be wild.
Currently in training for "Bull status" his days are busy. He begins with a pit stop to mom and gets a belly full. Than he is off…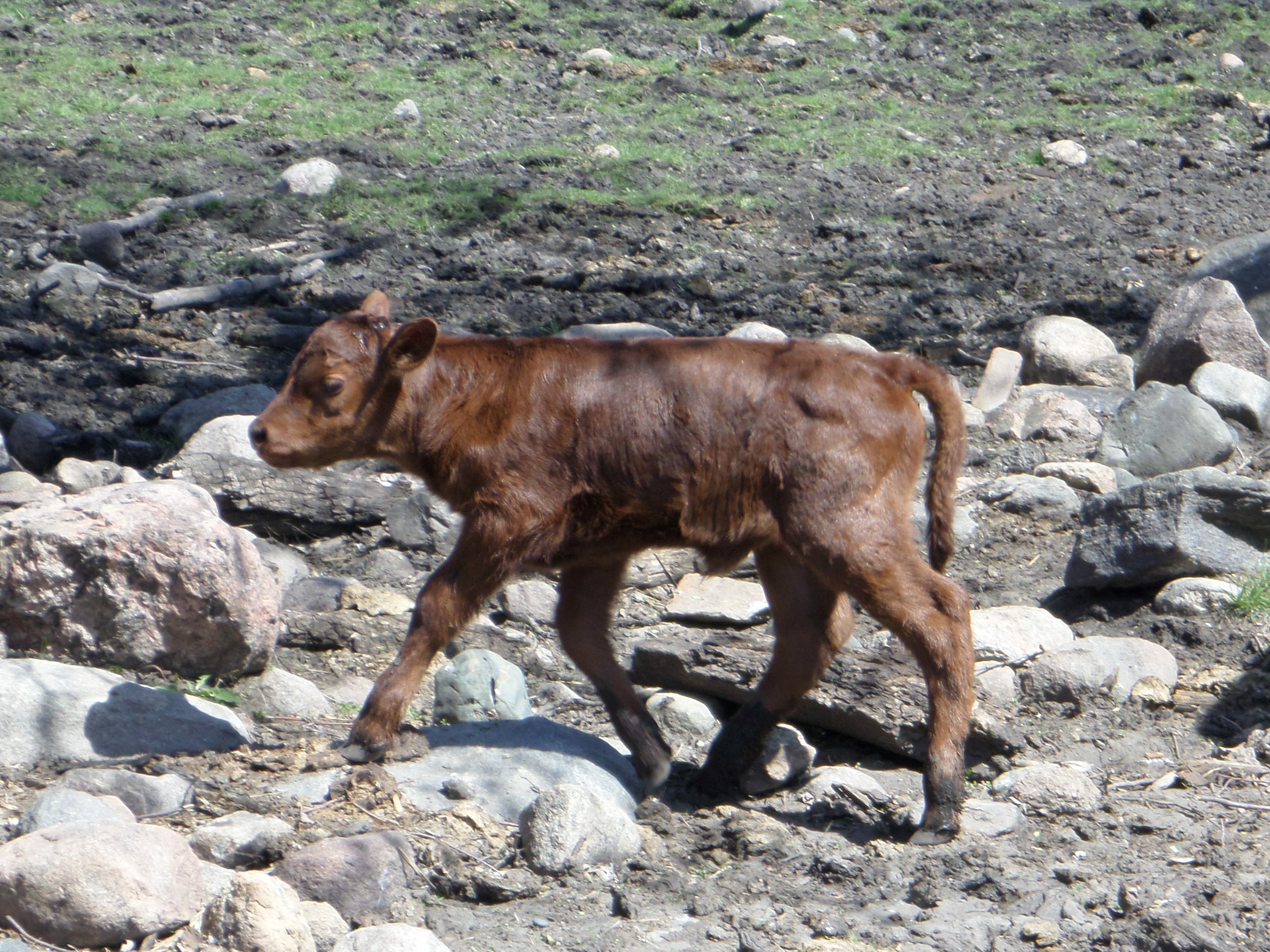 With the mother he has, he shouldn't have a problem reaching bull status. Don't bother getting close to this little WachCOW because the mother will quickly stop and snort right at you to the point you want to run. – Look at that big girl. Do you see what I mean?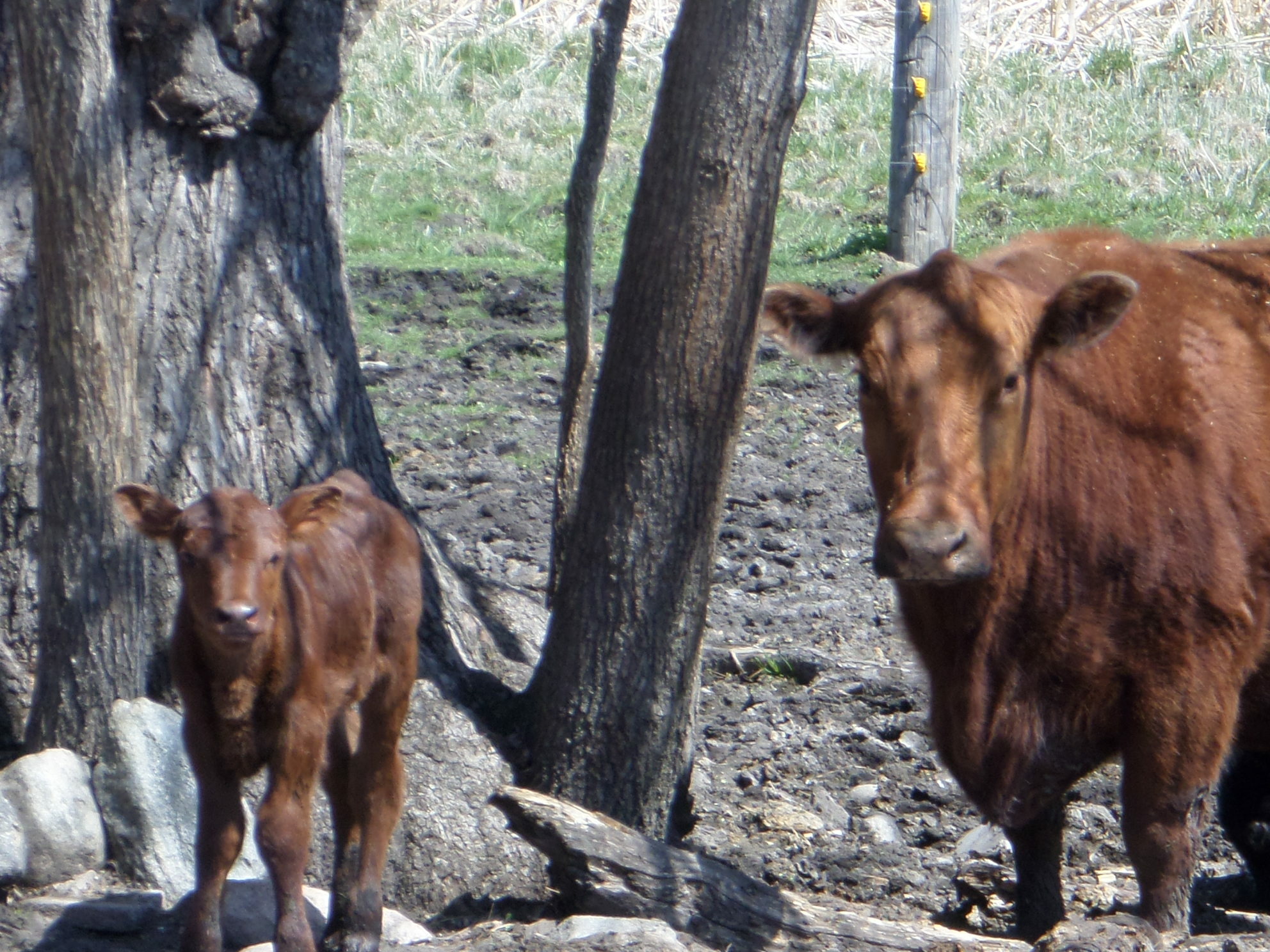 So how am I doing? Look at this bull pose? Are you scared?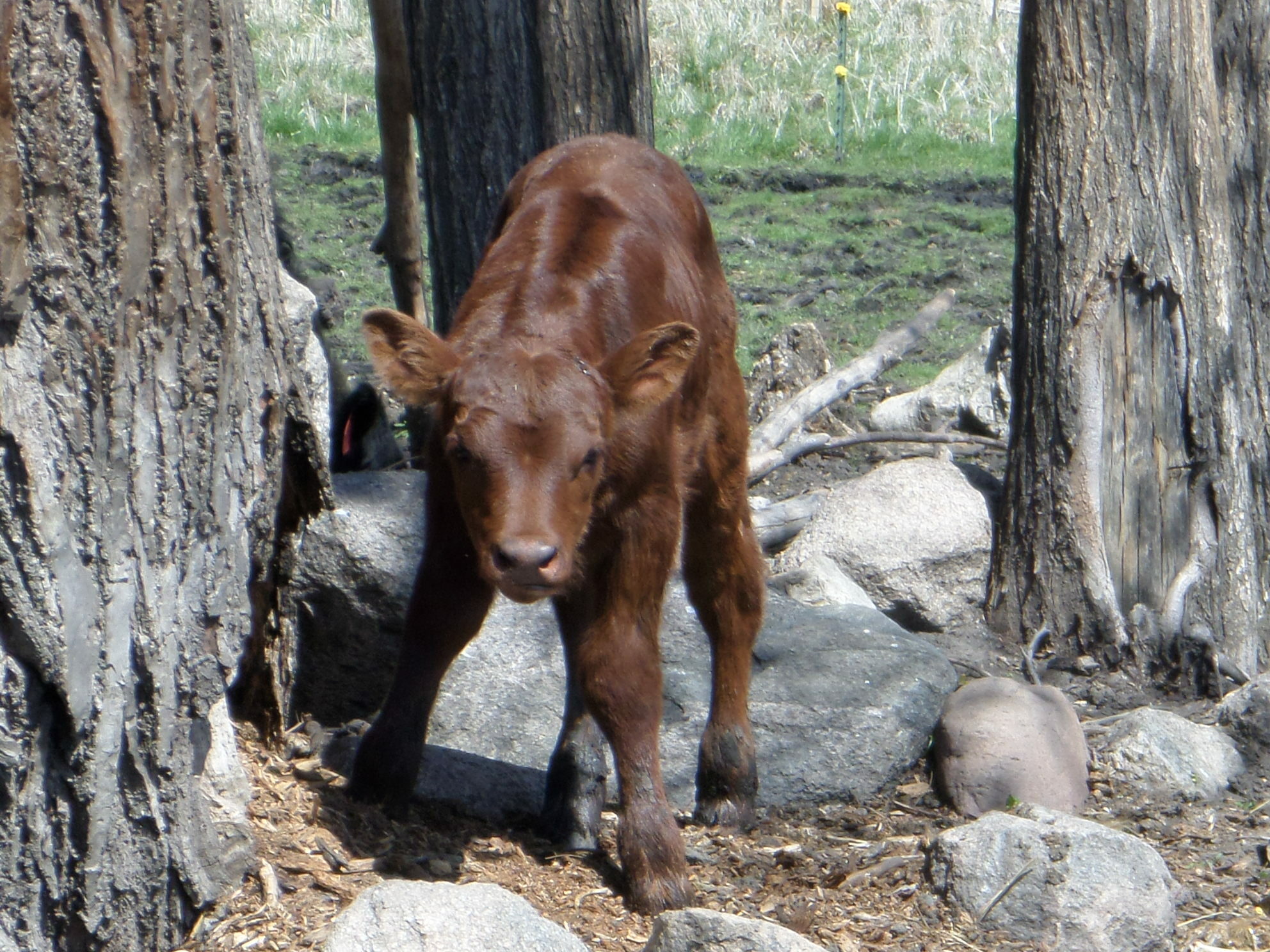 That is enough for now. Time for a nap.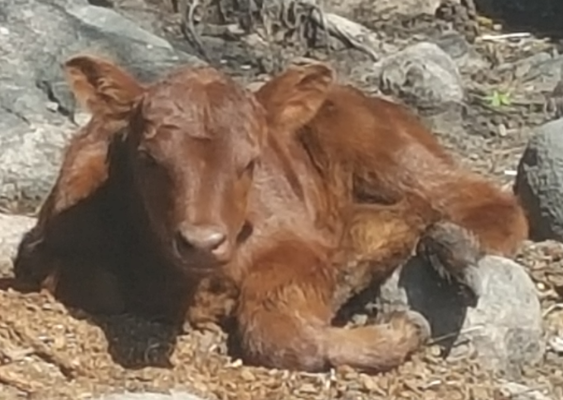 Wait…. There is just one thing we need our readers help with.
Little WatchCOW needs a name. Give this baby bull calf a name these crazy farm kids (owner of baby calf) will be the judge.
We will pick a name on May 15th and the lucky winner will get a Weber Farms t-shirt and a John Deere thermal mug.