This month we'll be talking to Marcus Moreno, who works in the Broomfield office with
Dan Para
who we interviewed last month.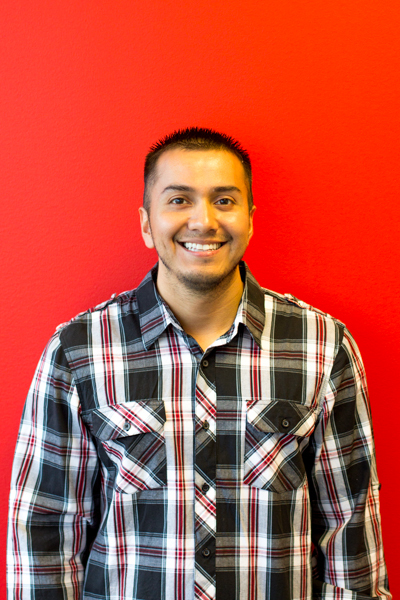 How'd you get involved in threat research?
When I first started working here as a front line engineer, I was hand-picked to do additional training on threat research. Particularly ENZO, which is our determination database. After learning most of the ins and outs of ENZO, I was offered a position as a threat researcher.
What's the most challenging piece of malware that you've run into?
I would have to say any type of file infector is the most challenging piece of malware that I run into - particularly Expiro. Expiro seems the be the hot commodity that everyone is getting infected with. It injects malicious code into legitimate files. Replacing those files can be a pain depending on the severity. [note - detection for Expiro was added to WSA in
version 8.0.4.57
]
Tell us a bit about the fantasy football league you run
I first got into fantasy football back in 2012 when a friend invited me to play in his league. I was skeptical at first, but it ended up being very fun for me. Plus I won 1st place. I heard some of the guys around the office playing it too. So I figured I'd start a league here at the office. We're going into only our second year, but we're getting a good kick out of it!
Favorite game or gadget that you have right now?
I have a Raspberry Pi that I converted into an emulation station. My son and I are able to play basically any game made in the 90's with any console. He only plays Donkey Kong and Super Mario World for SNES. I like to mix it up. Lately I been playing a lot of NBA Jam and Street Fighter. It's a good time for us.
Who is your role model?
This one's tough. I really don't think about this that often. I would have to say my dad. He's a BAMF. He grew up in Mexico (along with my mom), and they were migrant workers in the 70's and 80's. He was finally able to land a job at Coors in Golden in the early 90's. I say he's my role model because he taught me so much about life in general. I feel that I have good work ethic, mainly due to him. He's also able to fix anything. And I mean ANYTHING. He rebuilt his car, built our unfinished basement, fixed my fake Rolex back in high school, plumbing issues, builds materials made out of wood, welding...basically anything. I use to help him fix cars when I was younger and I learned a lot. The type of thinking I use when working on a car is the type I apply when working on computers.
--
Thanks for helping us get to know you better Marcus!