I am no longer a Webroot user. I uninstalled the program but whenever I open Firefox, a new tab will popup wanting me to enter a keycode. I don't know how to get rid of the additional tab that keeps popping up. Any help?
jforce
Best answer by TripleHelix 27 June 2021, 15:36
Hello @jforce 
In Firefox at the top click on Tools>Add-ons and Themes then click on Extensions and click on the Webroot Extension and Remove!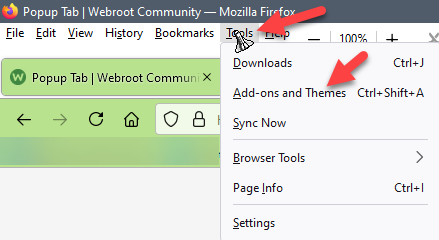 And that should do it.
Thanks,
View original