How can I tell if I have an unsecured RDP connection on my Windows 10 desktop computer?
Best answer by coscooper 4 November 2020, 01:42
@daveharney - this is a great question and while that article is targeted for business users who typically maintain an edge firewall in front of a network and often times allow Remote Desktop through the firewall by creating an allowance or inbound/outbound connection through port 3389, (which is BAD!!!) this doesn't always translate to local desktop.
However, the easiest way to confirm that your device isn't exposed, is to check the Application Allowance section of the local firewall. For Windows10, look for the Remote Desktop line and insure they're both off for private or public networks. This is more of a check for the remote settings you've already disabled. 
Windows Defender Firewall → select "Allow and app or feature through Windows Defender Firewall"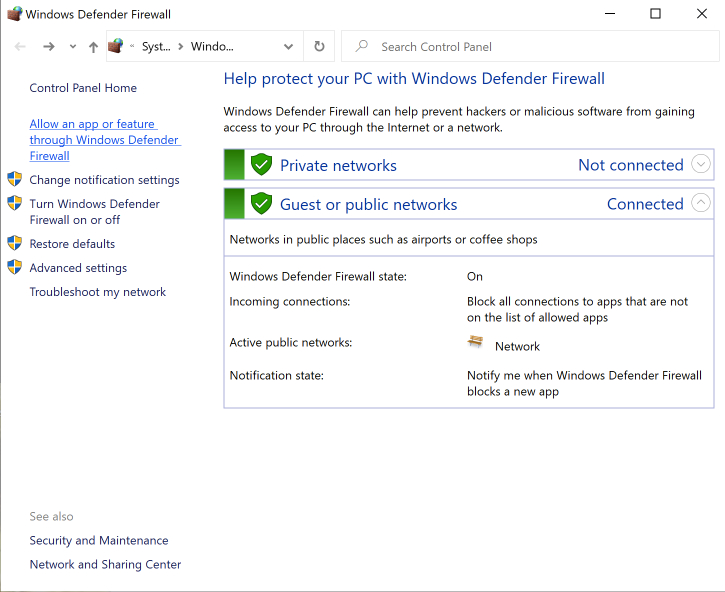 Look for Remote Desktop and make sure both are NOT enabled or either network type.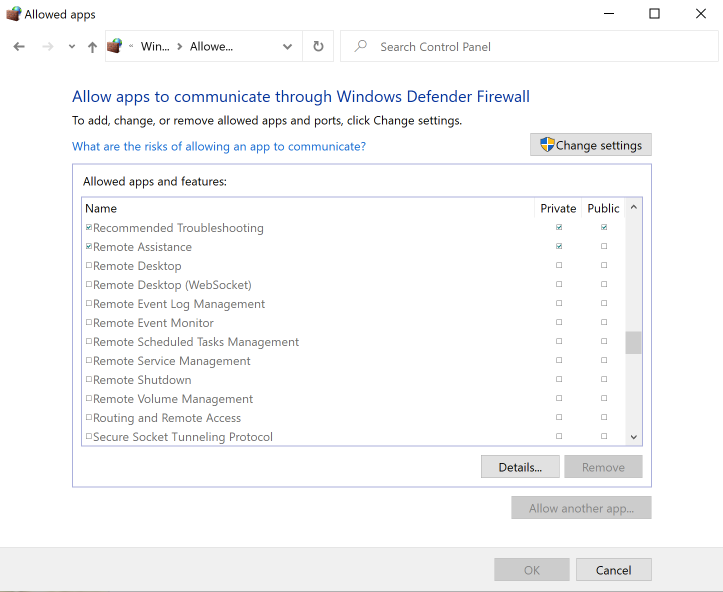 Hope this helps.
View original