As of yesterday 1-29-21, WRURL.DLL being flagged by Malwarebytes as malware.
What is it? Should I let Malwarebytes quarantine it?
thanks...
Best answer by TripleHelix 30 January 2021, 15:25
Hello @jackwebb 
If it's located here then it's a False Positive and let MBAM support know please! It's part of Webroot's Web Filtering module!
See here from VirusTotal: https://www.virustotal.com/gui/file/930f97accadc4c43c8ec971743e940ed37aa2b8c2bef143956d127862fad43aa/detection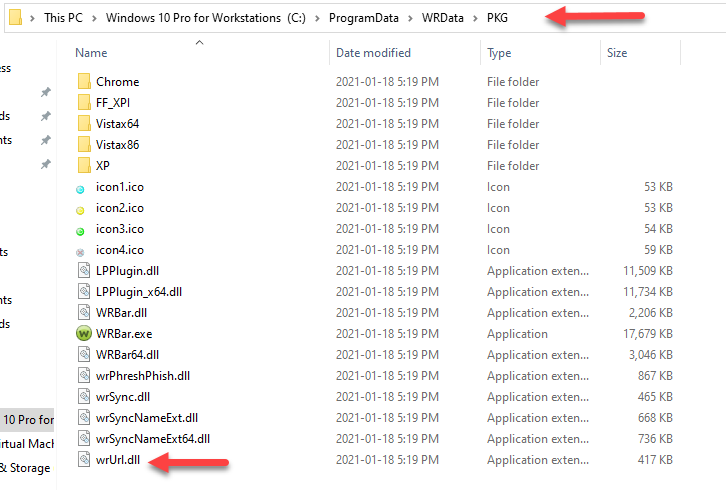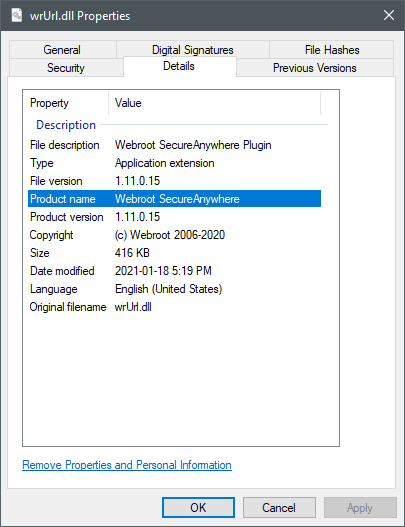 Also I have MBAM and it's not detected by them on my system and I updated to the latest database update before scanning that file.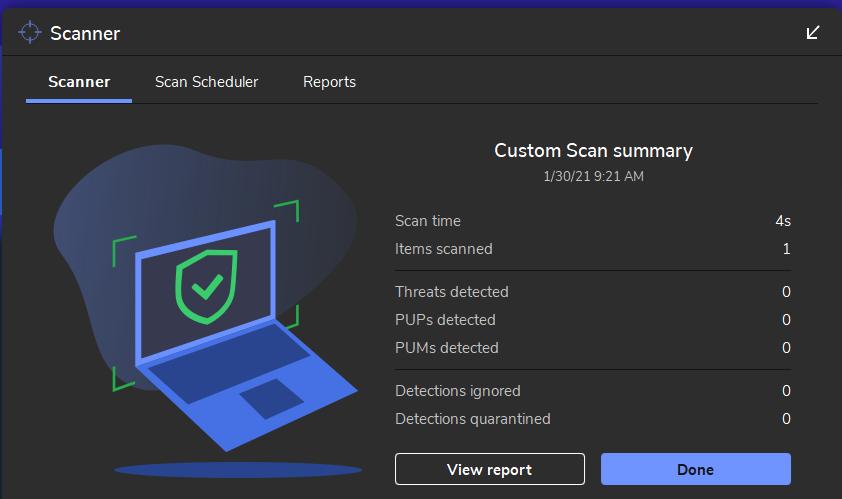 HTH,
View original