Webroot will be attending the ChannelPro SMB Forum, September 9-10, in Iselin, New Jersey. We're a Silver sponsor at this event, which means we'll have a booth set up. The booth will be staffed by our Vice President of Channel and Technical Sales,
Jim D'Espinosa
. We'll be giving away some neat Webroot keychain lights, and we'll have a drawing for a Webroot mystery swag bag packed full of Webroot stuff.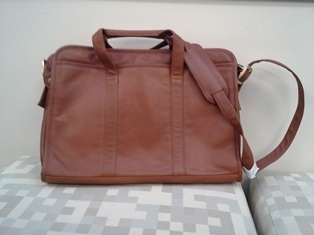 What's in the bag? Show up and find out!
The ChannelPro SMB Forum will be a full-day live event and feature presentations from some of the top SMB resellers and systems integrators in the country, sharing their insights on the hottest tech solutions in the SMB marketplace today. At the core of these interactive sessions will be deeply educational presentations providing best practices and dedicated time for lively Q&A between attendees and presenters. Between 150-200 attendees are expected.
Want a flashlight keychain?
This year's interactive discussion topics are:
Adapting Your Business to the Cloud: Which services should you offer and which ways of offering them are the most profitable? Industry experts will address these topics head-on and explore how you can take advantage of the latest cloud opportunities.
Winning Sales and Marketing Strategies for MSPs: Learn how the pros attract new customers, from finding sales prospects to the most effective techniques for turning leads into clients.
Where the Money Is in Mobility: From device management and security to mobile app development and reselling carrier services, you'll receive actionable advice for capitalizing on the mobile juggernaut.
Today's Hottest Trends in Hardware: Get a hands-on look at the latest Ultrabooks, smartphones, small-form-factor PCs, storage solutions, monitors, and tablets, and learn from leading experts how to turn cool into cash.
Special Bonus: CompTIA is providing its Quick Start Session on Crafting a Mobility Offering
ChannelPro SMB Forum sessions include:
Adapting Your Business to the Cloud
Winning sales and marketing strategies for MSPs
Where the Money is in Mobility
Today's Hottest Trends in Hardware – featuring our Form Factor Petting Zoo
Location and registration info:
Registration: Ground Level, Diamond Ballroom/Foyer Area
Registration Hours: Tuesday, September 10, 2013 7:30AM – 5:00PM
Sponsor Showcase: Ground Level, Diamond Ballroom/Foyer Area
Showcase Hours: Tuesday, September 10, 12:00N - 2:00 pm
Conference: Ground Level, Diamond Ballroom/Foyer Area
The event will be hosted at:
The Renaissance Woodbridge Hotel
515 US Highway 1 South
Iselin, NJ 08830
To register, use the event website
www.ChannelProForum.com
and enter our promotional code
mm80021
on the registration form. You will only be charged after the event if you do not attend.
Additional information about the conference can be found from ChannelPro
here
.
We hope to see you there!