Grayson Milbourne, our Security Intelligence Director, recently spoke at the
RSA Europe 2013
conference in Amsterdam, The Netherlands. Here are some pictures from his presentation: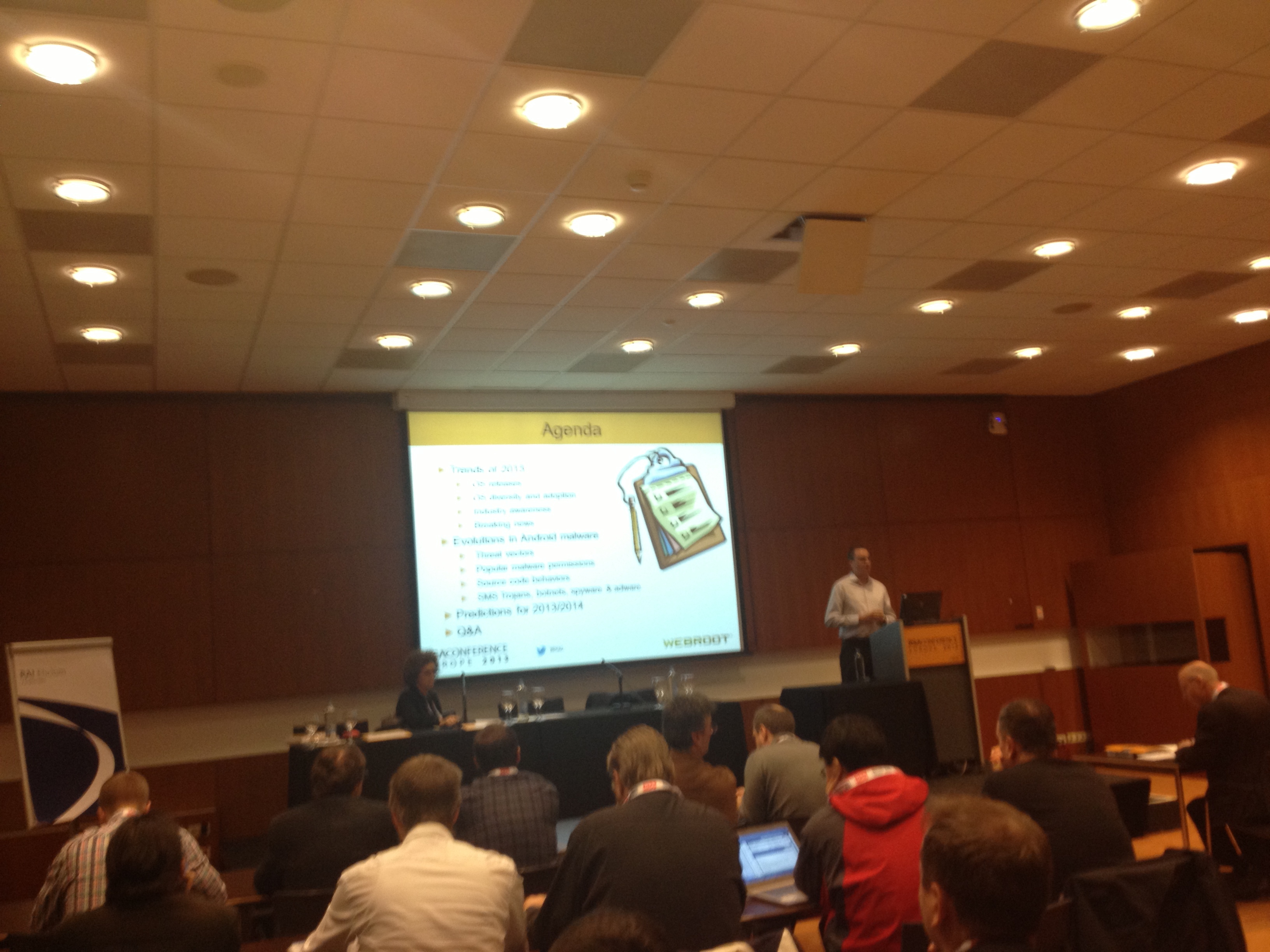 Beginning of the presentation. Grayson shows the Agenda slide.
Grayson talks 'future predictions' for where threats are heading, covering topics like SMS-phishing, ransomware, Drive-by-downloads and more.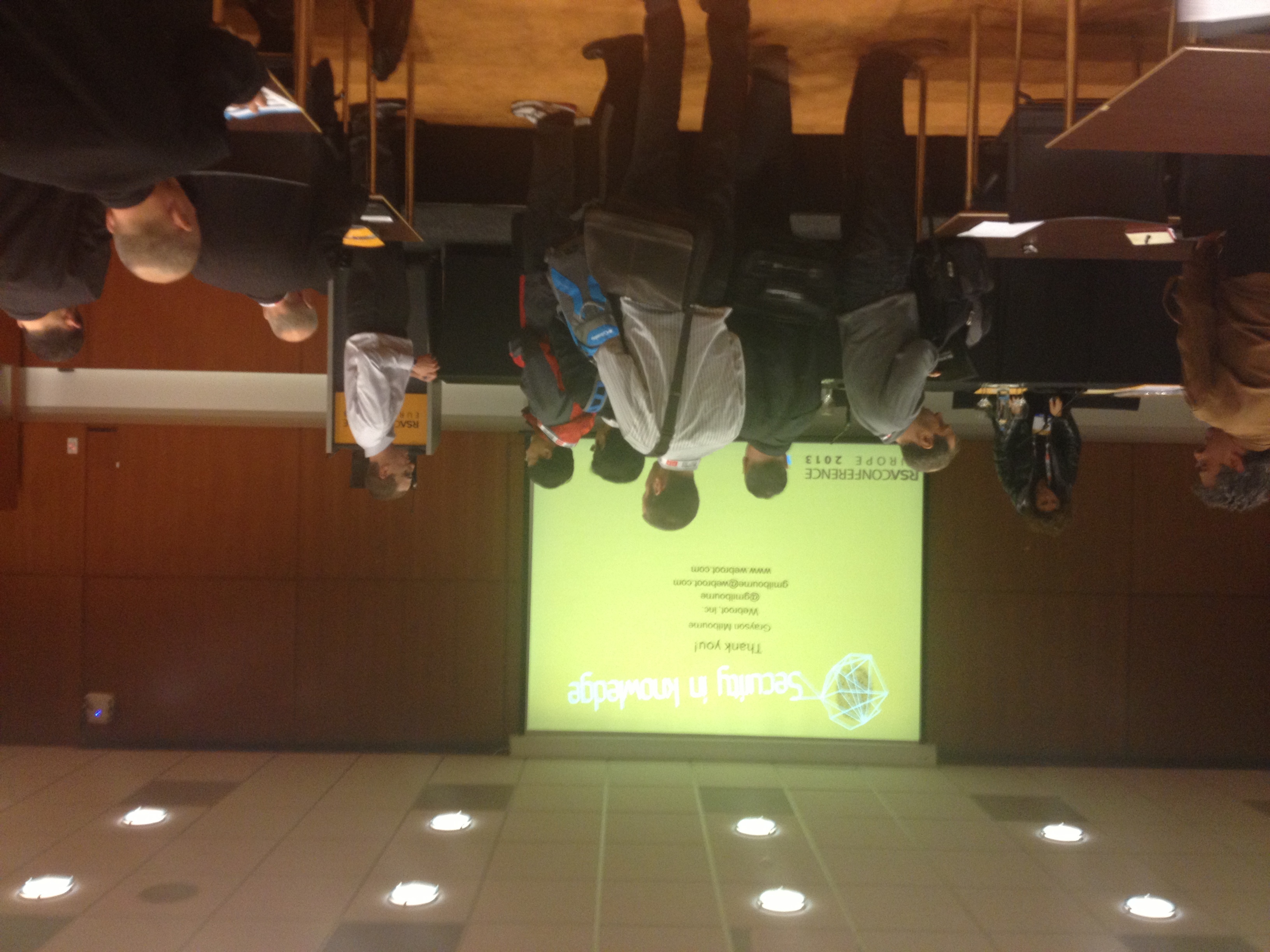 Grayson sticks around after his presentation to answer customer questions.
Also, ITProPortal posted a story about Grayson's presentation. More specifically, the story focuses on his prediction that ransomware will transition over from PCs to mobile devices. You can read the full story
here
.