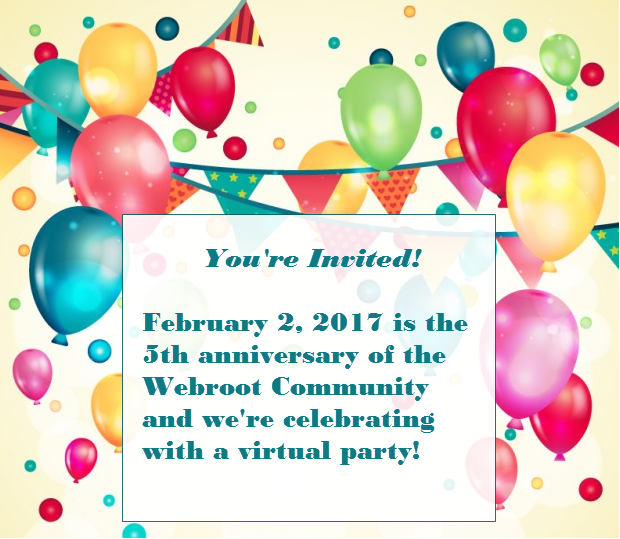 February 2, 2017 is the 5th anniversary of the official public launch of the Webroot Community! We are planning a virtual party that will take place all day on the 2nd, so please be sure to join us!
There will be:
Top Stats Prizes!
Trivia Challenge with Prizes!
Highlights of the Past 5 Years and More!
We're excited to celebrate with all of you!