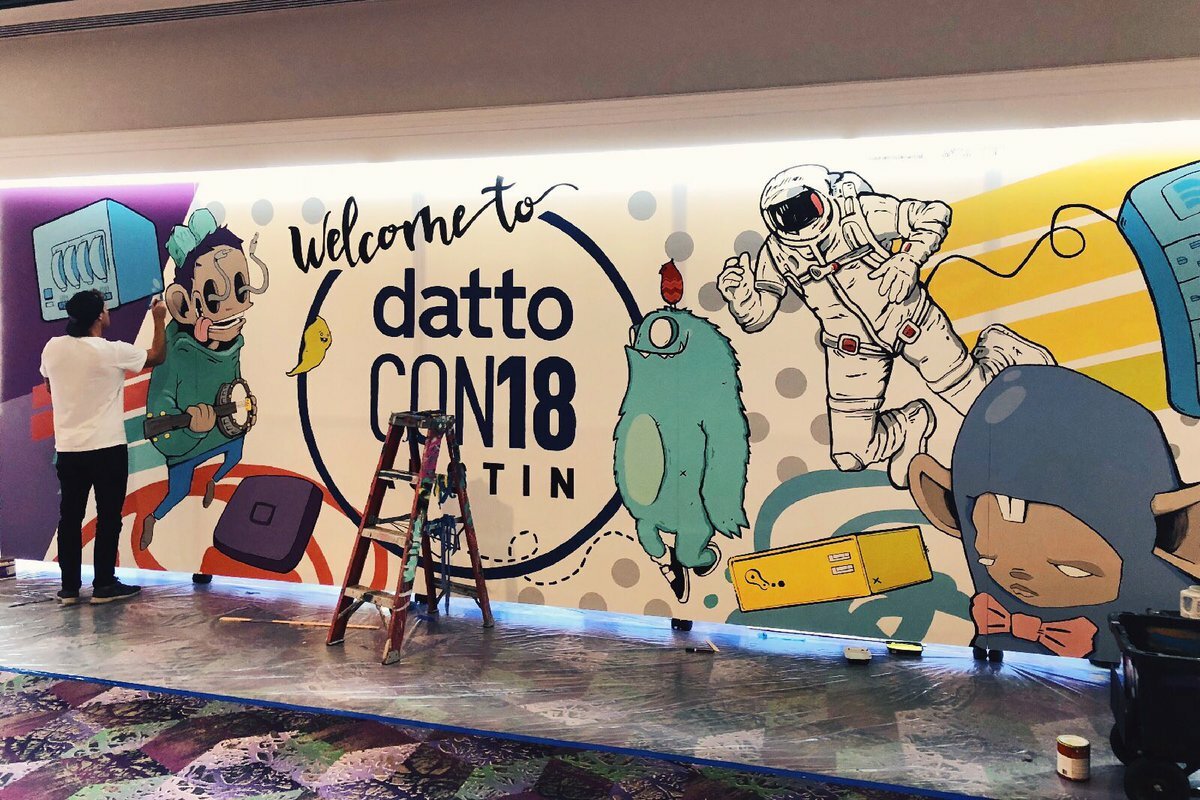 The Webroot team is at DattoCon this week connecting with cybersecurity enthusiasts and tech leaders. One thing that struck the team was this art installation at the venue.
"Art and expression are at the core of every discipline, even #
cybersecurity
. With every stroke—brush and key—let's re-invent how our culture approaches security.
#
DattoCon18
via
Webroot
"
Are you at DattoCon right now? Be sure to stop our booth!
Not at the conference? Stay up to date with the latest DattoCon 2018 news by following our
Webroot Twitter account
.