We're in Greenville, South Carolina for the annual Synnex National Conference. The event runs September 30th - October 3rd.
We'll be posting photos from the event as they come in. Here's one of our Channel Account Manager, Phil Seigenfeld, talking Webroot with prospective partners. Kinda has a 'speed-dating' look to it!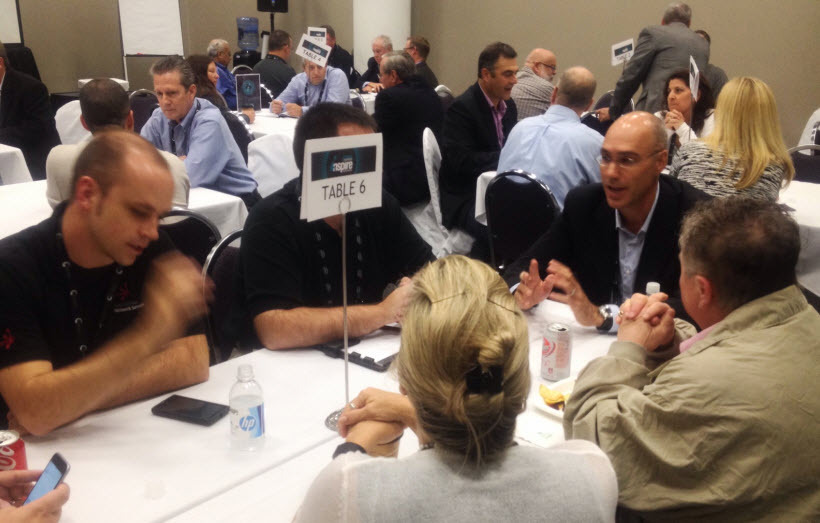 And here's a pic of Shane Cooper, one of our Sales Engineers talking to an interested attendee at the Webroot booth!