"An Evolving Computing Landscape Brings New Challenges for Endpoint Protection"
It can be difficult to define what an endpoint looks like these days as staff members are just as likely to reply to an email from a smartphone in a coffee shop as their desktop PC in the office. This is an indication of a rapid evolution in computing which is impacting organizations of every size and industry.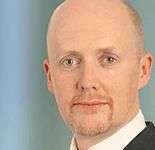 Andrew Rose, Principal Analyst, Forrester Research
These endpoint changes are adding complexity to an already challenging environment and this has implications for data control and security. Information security leaders need to reconsider both endpoint protection and the human aspects of technology use to ensure that their traditional controls don't slip into obsolescence leaving them vulnerable to malicious outsiders.
Join leading industry expert Andrew Rose from Forrester Research and George Anderson, Webroot Product Director to learn:
The changing nature of the workplace
Attacks target people not technology
Traditional endpoint protection systems are fallible
New controls being adopted (e.g. monitoring, greylisting)
Date & Time: Thursday 12th September 2013 2pm –3pm GMT
Register Now!
We look forward to seeing you there! 🙂