Hello,
I used to manually install the Webroot extension for Google Chrome through the following link:
https://chrome.google.com/webstore/detail/webroot-filtering-extensi/kjeghcllfecehndceplomkocgfbklffd
Today I discovered that the URL is no longer working and reports a 404 error.
Does someone know if there is a new URL?
Thank you.
Daniele
Best answer by TripleHelix 27 May 2020, 17:19
Hello @danielecapuano 
At this time it seems to be working fine so try again!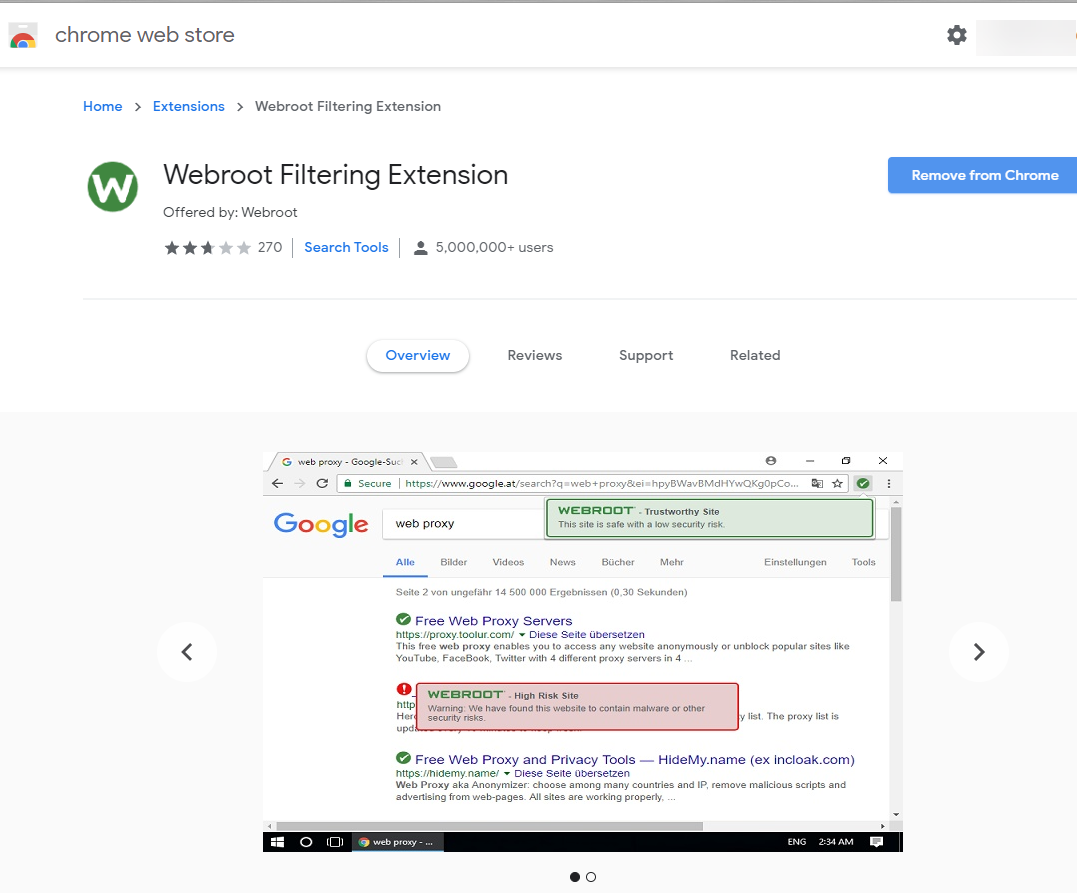 Thanks,
View original