I am using Windows 10 Pro and Webroot Anywhere. See the image I provided for my webroot settings:
Do I leave Windows Defender Firewall active with webroot's?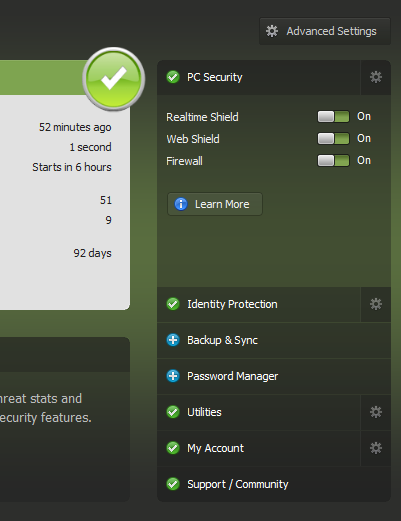 Best answer by TripleHelix 2 October 2020, 00:24
Hello @ownboss2015 
You need to have Windows Firewall on with Webroot's to have full inbound and outbound protection see here for more info: https://docs.webroot.com/us/en/home/wsa_pc_userguide/wsa_pc_userguide.htm#UsingFirewallWebShieldProtection/ManagingFirewalls.htm%3FTocPath%3DUsing%2520Firewall%2520%252F%2520Web%2520Shield%2520Protection%7C_____1
Managing Firewalls

The SecureAnywhere firewall monitors data traffic traveling out of your computer ports. It looks for untrusted processes that try to connect to the Internet and steal your personal information. It works with the Windows firewall, which monitors data traffic coming into your computer. With both the SecureAnywhere and Windows firewall turned on, your data has complete inbound and outbound protection.

You should not turn off either the Windows firewall or the SecureAnywhere firewall. If they are disabled, your system is open to many types of threats whenever you connect to the Internet or to a network. These firewalls can block malware, hacking attempts, and other online threats before they can cause damage to your system or compromise your security.

The SecureAnywhere firewall is preconfigured to filter traffic on your computer. It works in the background without disrupting your normal activities. If the firewall detects any unrecognized traffic, it opens an alert where you can block the traffic or allow it to proceed.
Thanks,
View original