Hi!
So this morning, mailanyone (wm.mailanyone.net, you know, the e-mail login) is being flagged as malicious! I'd be using my regular account but, ah, that's me e-mail. What is up?
Best answer by TripleHelix 11 July 2020, 20:16
Hello @UnfortunateAtl 
If you went here https://www.brightcloud.com/tools/change-request.php they will email you to let you know what they did with it. If you feel it's safe just click Unblock page and continue!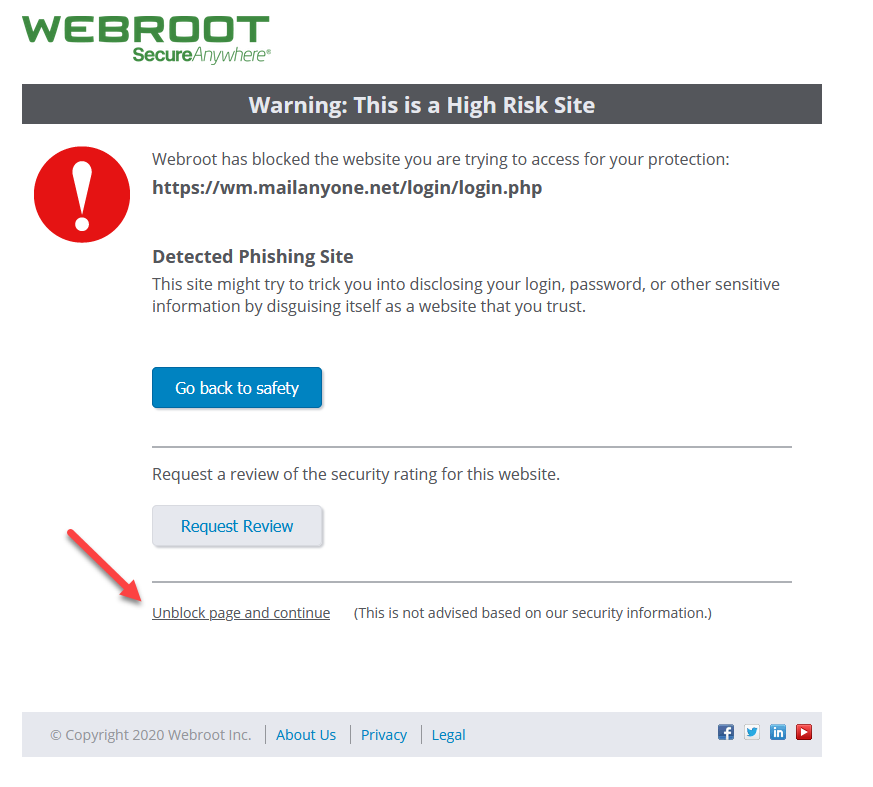 Thanks,
View original