I have a malware called Segurazo installed on my PC. Webroot finds it but cant remove it.
Anyone who have solved this?
Br
Måns
Best answer by TripleHelix 28 December 2019, 22:18
Hello @mumilumi and Welcome to the Webroot Community!
Searching Google it looks like to be Adware (PUA) so it's best if you Submit a Support Ticket and they will help you remove it.
https://www.virustotal.com/gui/file/132e746d4cf3a979c68f557e251dc0f1ab0e9941d037b8f429c2b30bca796470/detection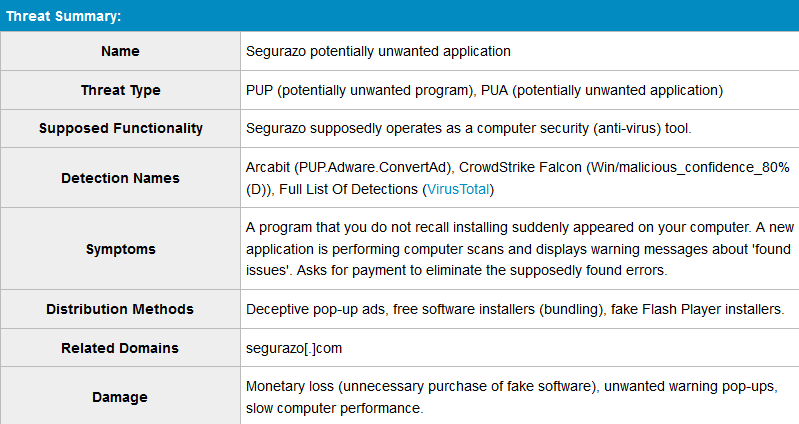 Thanks,
View original