When I log in to my laptop, I get a message asking me for admin permission in order to delete the folder named "OS". Other than the fact that I haven't explicitly tried to delete anything, "OS" is the volume name of my C: drive. What is attempting to delete "OS" and why? My Webroot scans are coming up clean.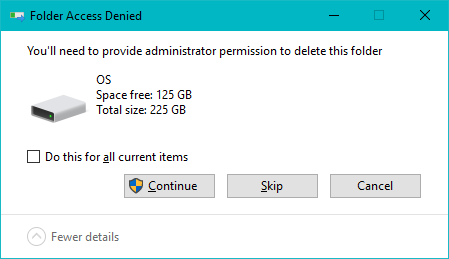 Best answer by TripleHelix 28 June 2019, 01:27
Hello
@gblue42
and Welcome to the Webroot Community!
That's an odd one even for me but to make sure you are Malware free please
Submit a Support Ticket
and ask them if there is anything malicious running on your system and if there is they can help you remove it free of charge with your paid subscription of Webroot SecureAnywhere.
Thanks,
View original