It would be nice if this feature available in the next version of Webroot SecureAnywhere.
* Feature name: ScreenCapture.
* Feature option:
    - Capture when focus window title contains some strings.
    - Compress and send captured screens to parent's email.
    - Able to select picture quality, then we can decrease the compressed file.
    - Schedule to send captured screens.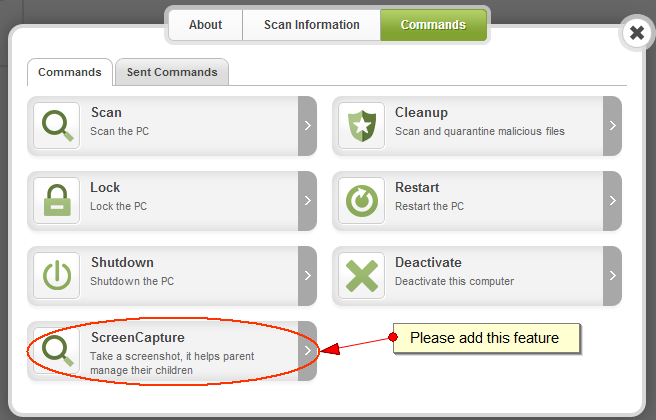 Just want to say THANKS to Webroot, it's awesome!