Question
How do I activate a new keycode in SecureAnywhere for Mac?
Answer
If you receive a new keycode from Webroot, you can activate it from the My Account window.
To activate a new keycode:

1. Open the SecureAnywhere interface (click the Webroot icon)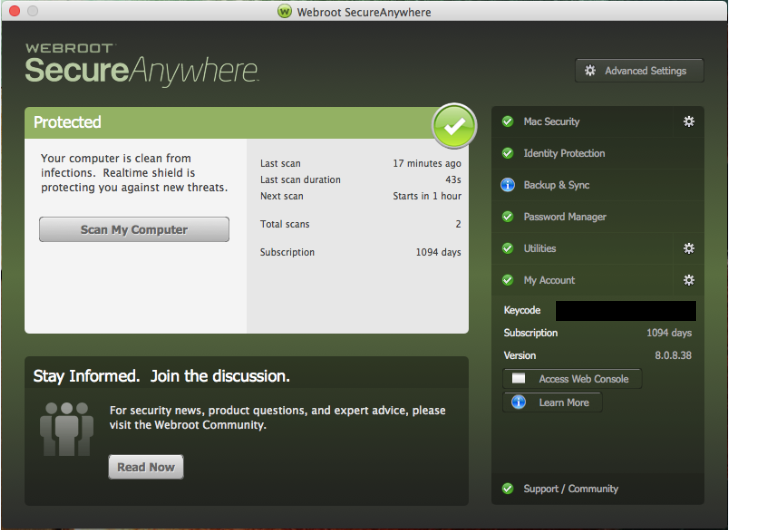 2. Enter your new keycode in the field on the right
3. Click
Activate
once you have done this and allow the program to run a scan.