Office Macros can be beneficial to some work environments, however in most cases they are not necessary to have enabled and are only a security risk. Some ransomware may attempt to utilize macro scripts within documents as a vector for a malicious payload delivery.
Macro example:
To enable this policy setting, Run gpedit.msc and navigate to the following setting:
User configuration
>
Administrative templates
>
Microsoft Word 2016
>
Word options
>
Security
>
Trust Center
.
Double-click on
Block macros from running in Office files from the Internet setting
and
Enable
it.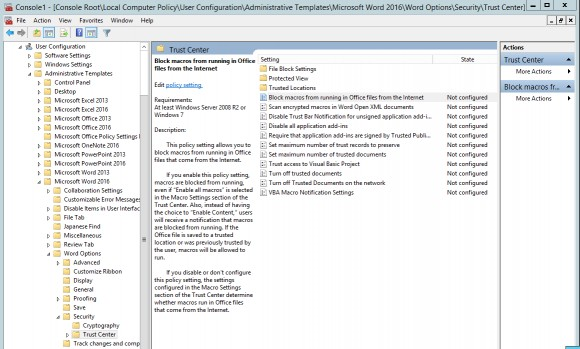 Office 2013
:
https://technet.microsoft.com/en-us/library/ee857085.aspx
Note
: If there is not a policy controller available, as an alternative you can disable macros without notification manually: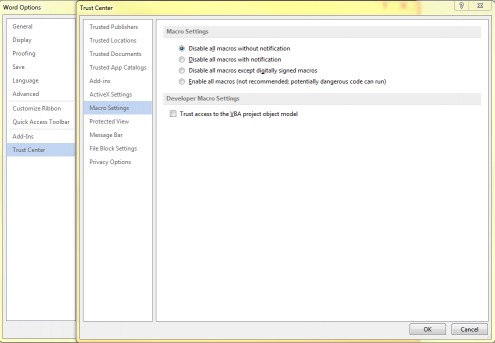 The information presented in this article has been taken from the
Malware Prevention Guide
.