We're excited to announce a new security app! Webroot® Security for Chromebook™ is designed with a brand new, Chromebook-friendly user experience, and offers enhanced security beyond what's already built in to the device.
Features include:
 
On-Demand Scanning
Always up-to-date protection with the option to run additional scans at your command.
 
Enhanced Antivirus Protection
Automatically scans apps and downloads for viruses and malware, so you have an extra layer of security and peace of mind.
 
Identity Protection
Blocks malicious websites that try to steal your personal info or harm your device.
 
Secure Web Browsing
Lets you browse, shop, and bank online safely and worry-free with the Webroot browser.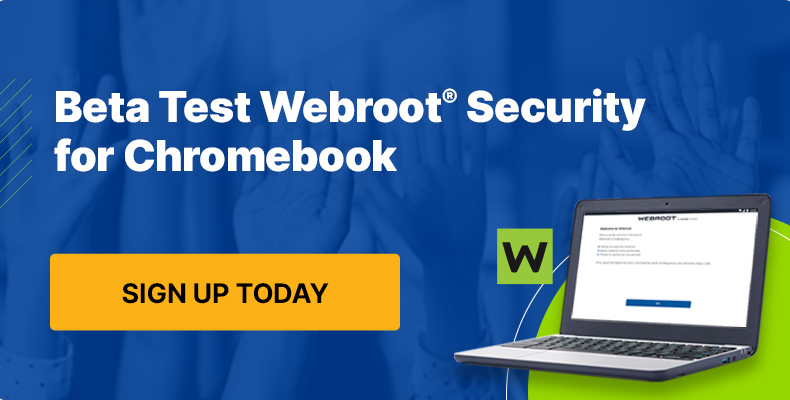 Join the product beta test to download the new app and start giving us your feedback on the experience.
Comment below that you want to join the beta
The community team will send you our Beta T&C's via SurveyMonkey via Private Message to your community account
Agree to the terms
Upon completion, we will send you a download link to the email address that is attached to your community account
That's it!
*Reminder that any downloads from GooglePlay will require a Gmail email.*