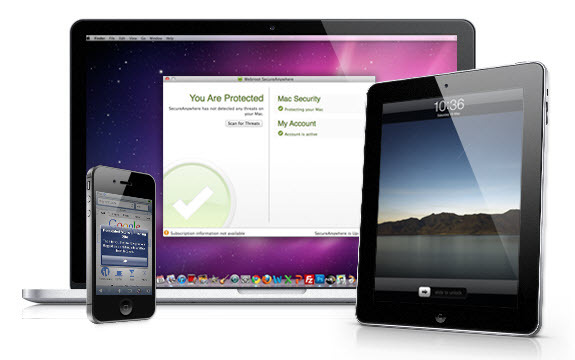 Are you currently running
Webroot SecureAnywhere on your Mac
? If so, we'd like to invite you to participate in our first beta program exclusively for Mac users!
Who can participate? Current customers of our Webroot SecureAnywhere products for Mac
What will I test? Password management will be introduced in the next Mac release and will be the focus of this beta specifically, but once you join the beta group, we'll allow you to test many more features throughout the year.
If we participate, what do we need to do? Just tell us what you think! Our Product Management team will be hosting a private beta feedback forum on the Webroot Community to discuss any ideas and comments.
What happens to my current keycode if I participate? Nothing! The terms will be the same, but you'll just run a different build.
And lastly...
How do I sign up? Reply to this thread! Then, we'll set you up with the beta build and access to the private forum.
Thanks in advance for your help and if you know any other Webroot Mac users, please share the invite!
Disclaimer: Beta software is not guaranteed by Webroot to be bug free, and we cannot offer the same level of support as we would for an officially released version of the program. If you choose to install beta software on a computer, we suggest you make a complete backup of all your important files before installing the beta software to prevent the possibility of data loss. Test systems and non-critical systems normally provide the best platform forbeta software evaluation.