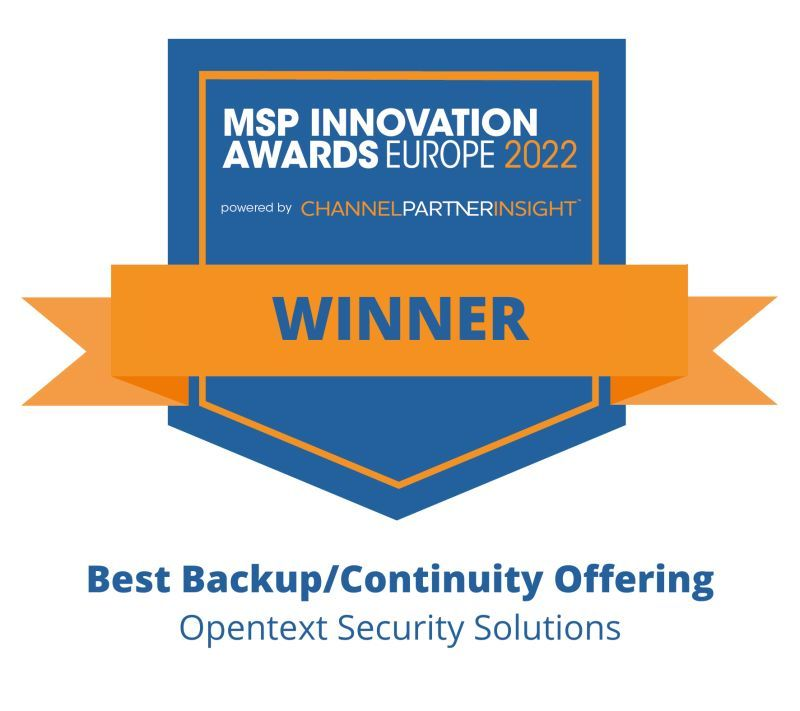 OpenText is pleased to announce that OpenText Security Solutions have been named as the winner for 'Best Backup/Continuity Offering' for Carbonite Backup for Microsoft 365 at the MSP Innovation Awards! 
These awards celebrate partners and their vendors on setting extraordinary examples of success and innovation in the market.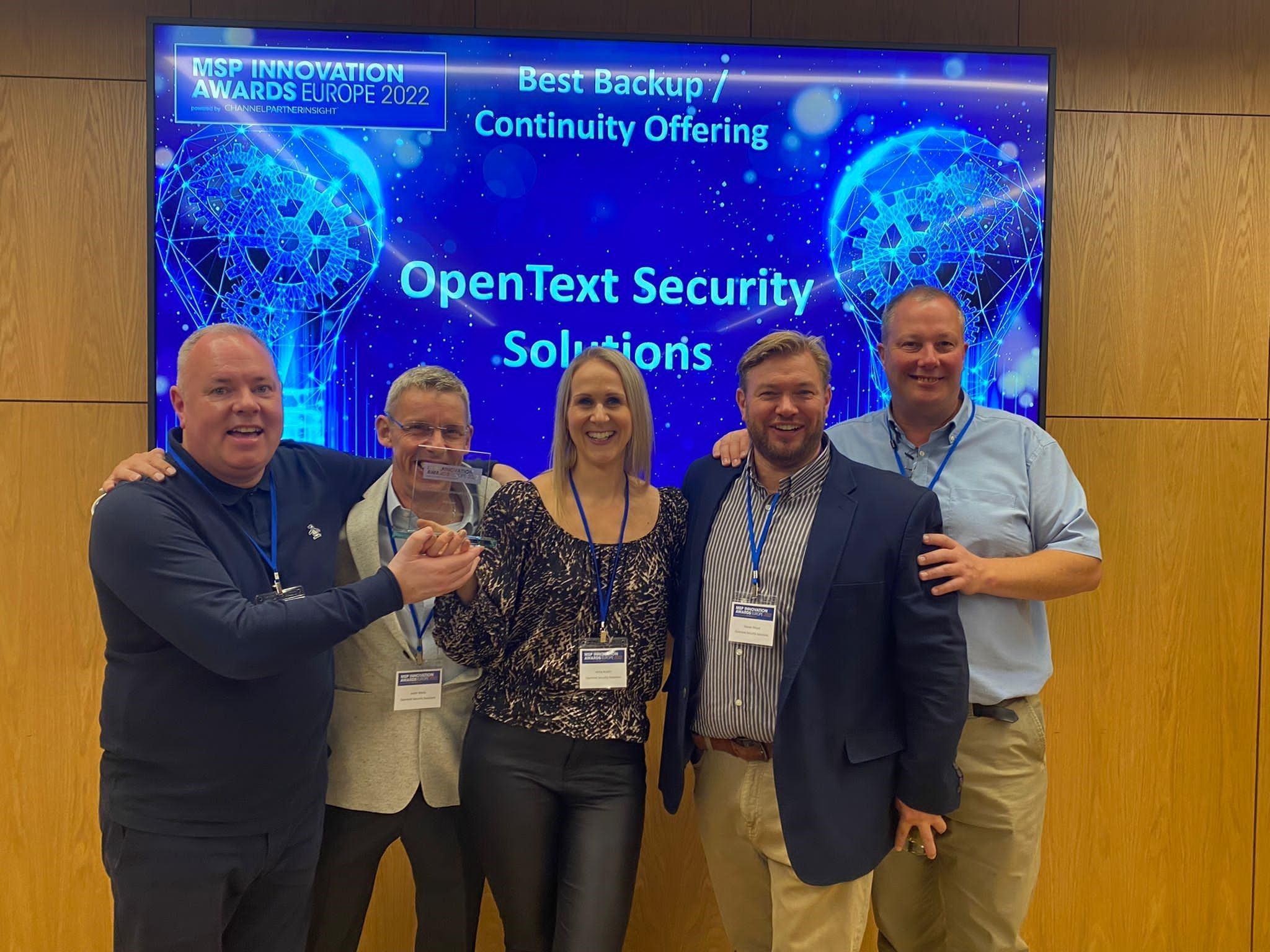 Congratulations team!