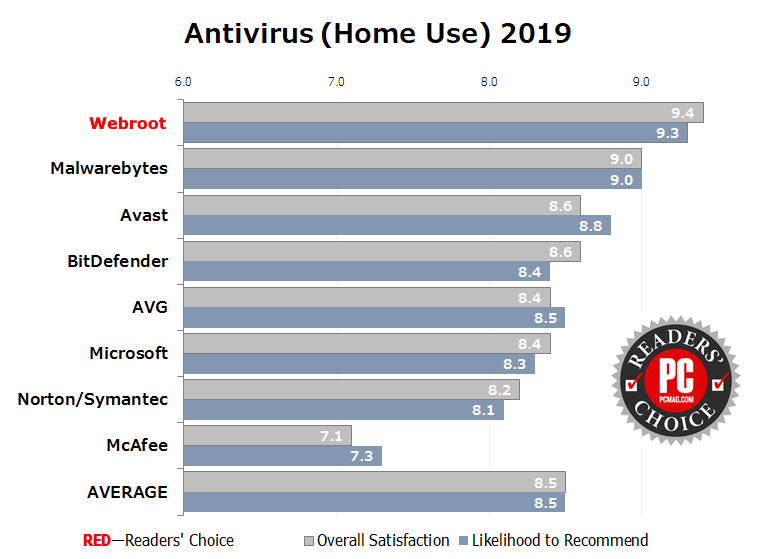 Thank you Webroot customers for naming Webroot as the winner of the PC Mag Readers' Choice Award for best antivirus in 2019!
Webroot received the highest ratings in our survey on every question for which it had at least 50 responses, and in many cases, it beat its competition by a wide margin. Aside from satisfaction with cost (8.4), every question rated 9.1 or higher. (Satisfaction with cost was only asked of respondents who said they used the paid version of the product. We presume people using the free version of software are happy with cost.)
Read the rest of the article on PC Mag.