Malware threats come in so many different forms that many of us feel best protected with a comprehensive security suite that provides a variety of tools to help keep us safe. For the third straight year, Webroot earns the Readers' Choice Award, this time getting the highest overall satisfaction rating, with a very impressive 9.3 on a scale from 0 (extremely dissatisfied) to 10 (extremely satisfied). Malwarebytes (9.2), Kaspersky (9.1), and Bitdefender (9.1) also received overall satisfaction ratings above 9.0.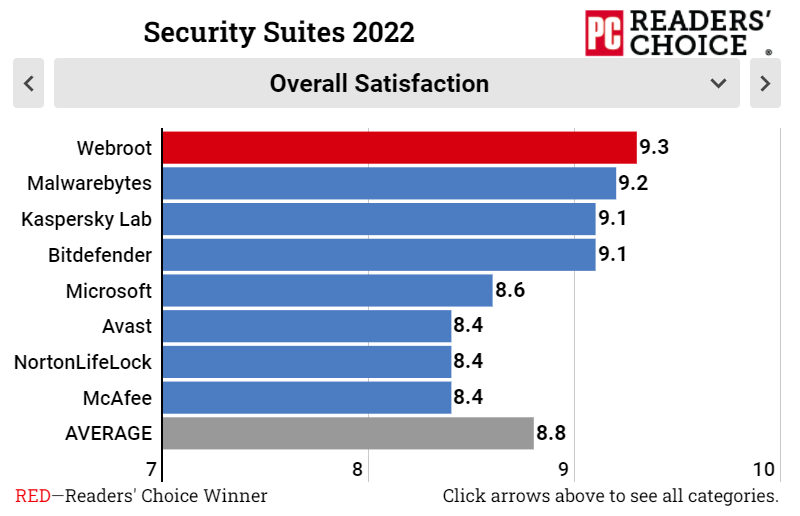 Webroot had the best satisfaction ratings on all but one measure for which it received enough responses, with its top rating coming for its antivirus and malware protection (9.5). The company received ratings of 9.4 on several other key measures, including ease of use, setup, reliability, performance (which relates to the performance of the computer on which the security software is installed), phishing protection, and overall trustworthiness.
Read the rest of the article on PCMag
Thank you Webroot customers for naming Webroot as the winner of the PC Mag Readers' Choice Award for best Security Suites in 2022!