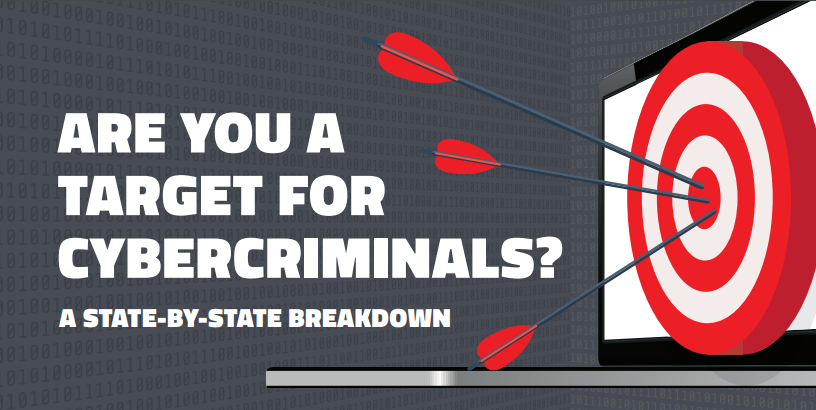 UPDATE: Contest information below!
Nearly 50 percent of Americans don't use antivirus software
That's right; something as basic as installing internet security software (which we all know we're supposed to use) is completely ignored by about half the US. You'd be amazed how common this and other risky online behaviors are. We did a survey of people's internet habits across the United States, and the numbers aren't pretty.
For reference, some very common (and very risky) online behaviors include:
Not using antivirus software
Sharing your account passwords
Using too-simple passwords, or reusing the same password for multiple accounts
Not using an ad or pop-up blocker
Opening emails, clicking links, and downloading files from unknown sources
Not installing security on mobile devices
What the Riskiest States are Doing Wrong
Stats from the 5 riskiest states (Florida, Wyoming, Montana, New Mexico, and Illinois):
Identity theft had little to no impact on their cyber hygiene habits. That means even after learning the consequences first hand, very few people changed their habits.
These states had the highest per-person average (28 percent) of having experienced 10+ malware infections in a single year.
50 percent+ of respondents in Florida, Illinois, Montana, and 45 percent of respondents from New Mexico and Wyoming said they don't use any kind of antivirus or internet security.
47 percent of respondents never back up their data.
An average of 72 percent share their passwords.
What the Safest States are Doing Right
The 5 safest states had many behaviors in common that kept them ahead of the malware curve.
Following cases of identity theft, nearly 80 percent of respondents from the 5 safest states reported that they had altered their online habits, and almost 60 percent changed their passwords.
Only 14.4 percent of respondents the safe states experienced 10 or more infections a year.
The safest states typically reported running paid-for antivirus/security solutions, rather than freeware, unlike their risky counterparts.
Finally, nearly half (43 percent) of the 5 safest states automatically update their operating systems, and 35 percent of respondents regularly back up their data, either on a daily or continuous basis.
And of the top 4, password sharing was hardly an issue (88 percent of respondents from those states reported they don't share passwords at all.)
You may have noticed the survey on the home page of the Community. If not, feel free to take the survey here! Find out which state is the closest match to your cyber hygiene.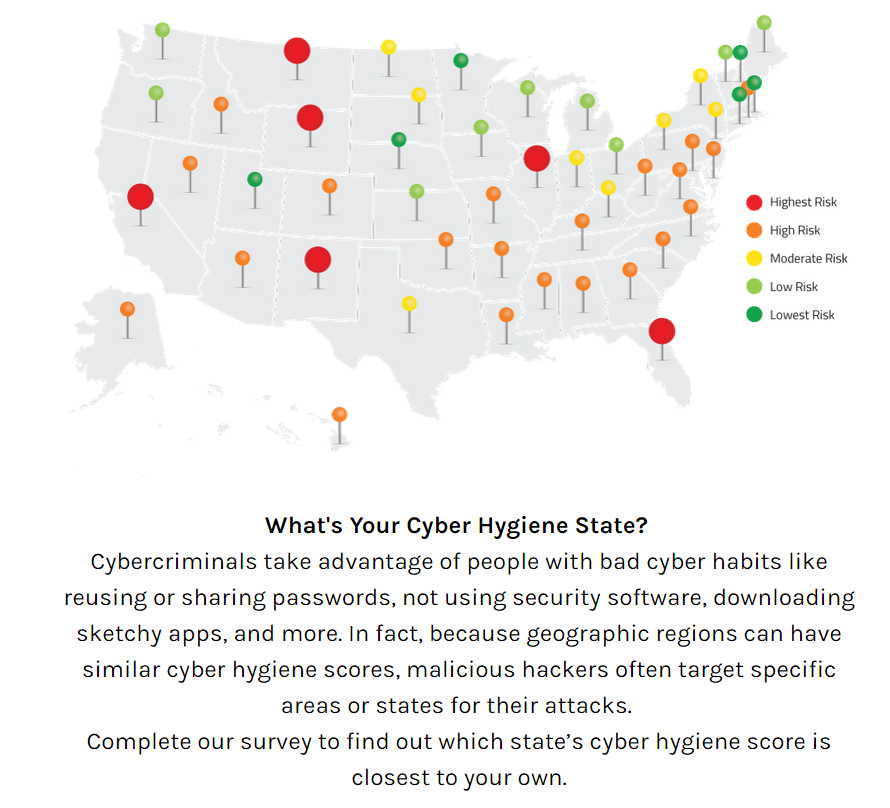 Please note that this survey is hosted by a third party, Typeform, SL. ("Typeform"). Your use of the Typeform survey platform will be subject to their Terms and Conditions. Any information you provide in answering the survey questions will be anonymized so that it cannot be used to identify you.
Which state did you line up with? What cyber hygiene habits do you use day-to-day?
Share your thoughts in the comments below! If you do, you might just win one of our famous Webroot Growlers.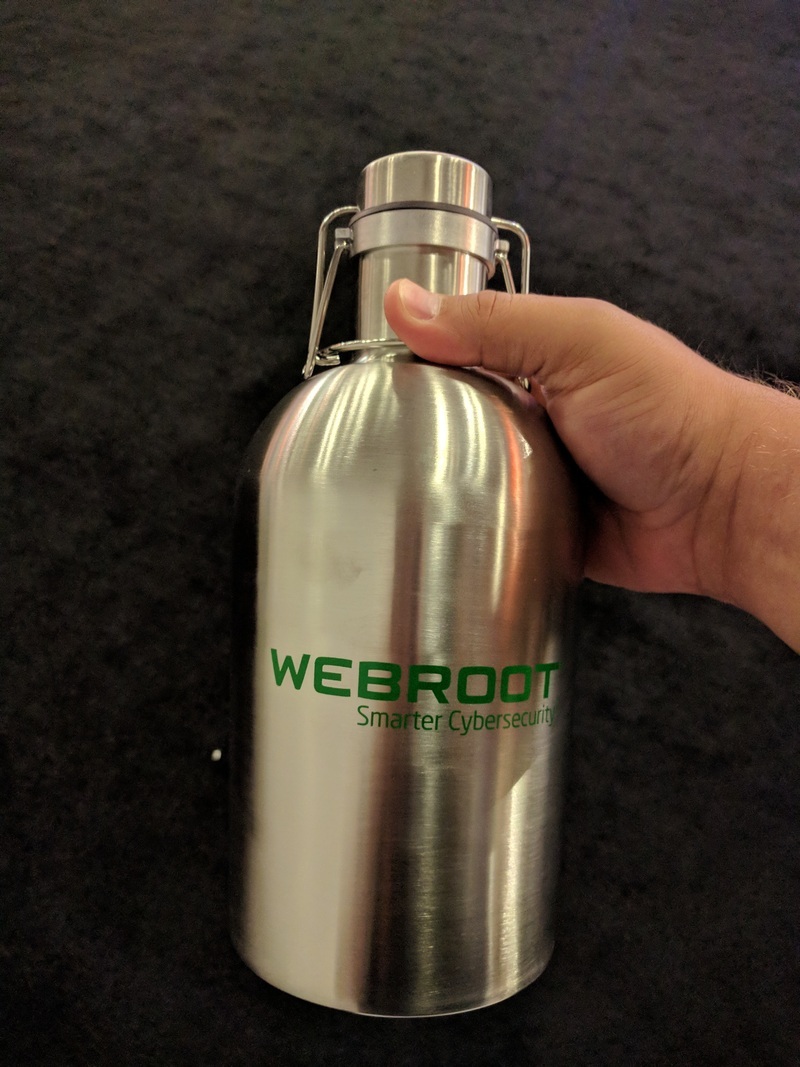 By participating in this promotion, you are agreeing to the Official Rules available via the attachment below.