Webroot is growing and improving the ways you can protect your devices and yourself online. While we are in the process of expanding our products and services there are currently a few ways you might sign into an online account with Webroot. Please note that purchasing a license isn't the same as setting up an account.
My Account Portal: Webroot + Carbonite online account (myaccount.carbonite.com)
Accounts created after March 22nd, 2022 are in the My Account Portal. My Account lets you access and update your active subscriptions, payment options, and available downloads in one place.

My Account features include:
Easy account and subscription management: Manage comprehensive protection against file loss or cyber incidents via your Webroot + Carbonite subscriptions from one convenient location.
Easy downloads/feature access: Download and install Webroot + Carbonite products with a single click.
Additional support resources: Quick access to an award-winning support team plus a resource hub for FAQs, troubleshooting instructions, and more.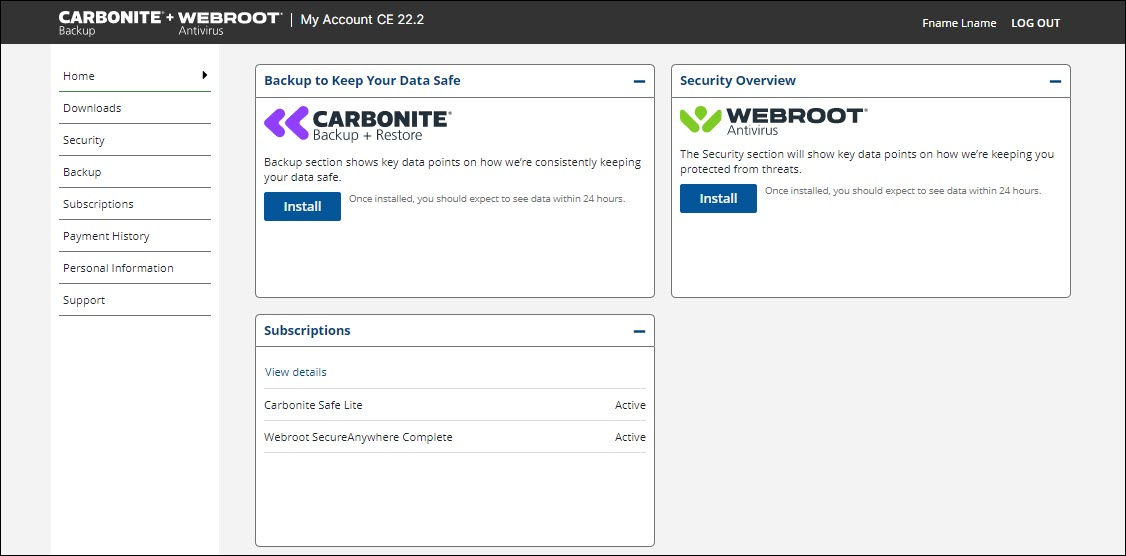 Information on creating an account and resetting your password:
Legacy Webroot online account: accounts created before March 22nd, 2022
If you registered an online account before March 22nd, 2022 are in the Legacy Webroot Portal: https://identity.webrootanywhere.com/v1/Account/login.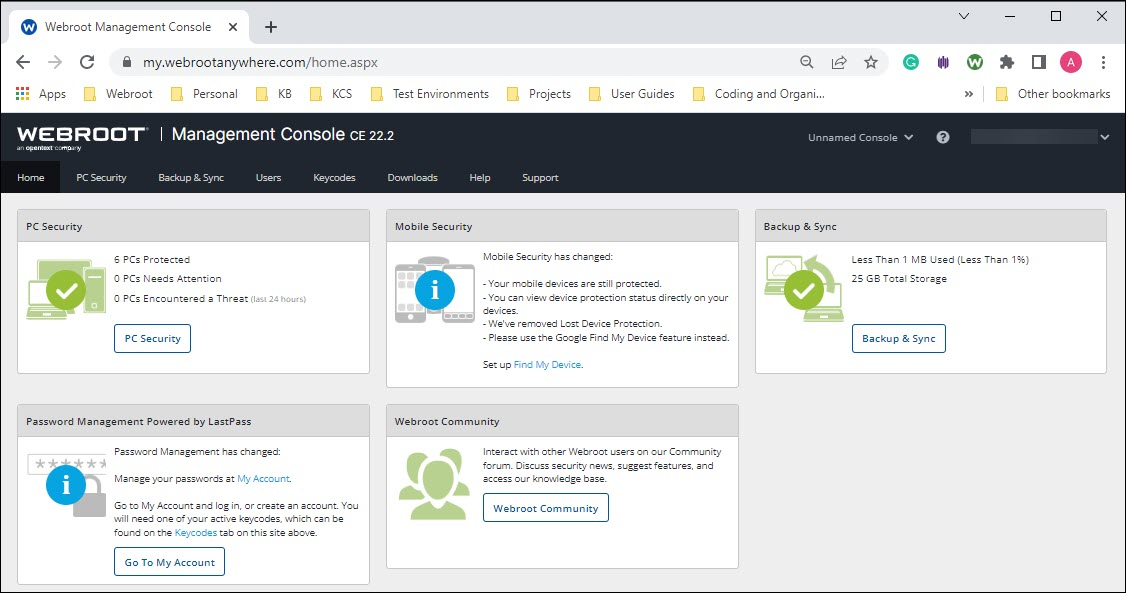 This portal will still manage your account with your current subscription. Any change in your subscription will require creating an account within the new My Account Portal.
Mobile device login for Android or iOS
Webroot Mobile Login gives you access to Webroot Mobile Security apps on iOS, Android, and Chromebook. This account is created during the download phase to one of these devices.
For more information on creating an account for these devices, please see below:
How can I activate my different downloads?
Follow the instructions upon installing your downloads, or simply see this recap:
I am still unable to locate/create an account
If you are still unable to find your account or create a new one, please reach out to our support team: https://detail.webrootanywhere.com/servicewelcome.asp
I didn't receive an email to reset my password
If you have not received a reset email, please see the options below:
Your email provider has blocked the message, or sent them to your junk/spam folder: Check your junk spam folder for the message, and your spam rules for blocked senders or contact support.
You're not getting a password reset because you did not set up an account: If you're not sure if you registered for an account yet try to register for a new account, check your email for a portal confirmation, or contact support.

If you have attempted to reset your password and you're confident an account exists, or you've tried to register a new account, please include the following in your support request to expedite the resolution:
The type of device you're using to access the online account (Mobile device or PC/mac)
Which portal you're trying to recover your credentials to: My Support Portal, Legacy Portal, Mobile/iOS/Chromebook
Any errors you encountered when attempting to reset or register your online account.