For a few years now we've been conducting surveys of IT professionals to determine their familiarity with, and attitudes toward, artificial intelligence (AI) and machine learning (ML). The resulting data have been helpful in illustrating things like:
Baseline cyber hygiene, including what cybersecurity tools are in use and how they're used
General experience with data breaches and attitudes toward the safety of their data
How many organizations use cybersecurity tools with AI components
Whether IT admins feel that AI actively contributes to the safety of their organizations or is marketing fluff
We titled this year's survey Fact or Fiction: Perceptions and Misconceptions of AI and Machine Learning and expanded it to include professionals in the enterprise, mid-market organizations and private individuals. It's one of the largest and most thorough reports on the topic we've put together to date and is packed with interesting findings.
Historically, we've seen significant confusion surrounding AI and ML. IT professionals are generally aware that they're in-use, but struggle to voice how they're helpful or what it is exactly that they do. Nevertheless, adoption of AI/ML-enabled technologies continues to rise. Today, more than 93% of enterprise-level businesses report using them. Overall, slightly less than half (47%) call increasing adoption of AI/ML their number one priority for addressing cybersecurity concerns in the coming year.
For the mid-market and individuals, another theme has persisted through our studies: overconfidence.
Among IT professionals at businesses with fewer than 250 employees, almost three-quarters (74%) of respondents believe their organizations are safe from most cyberattacks. But 48% have also admitted to falling victim to a data breach at least once. Interestingly, despite their confidence in their cybersecurity, the same respondents also believe their security situation has been worse by COVID-19.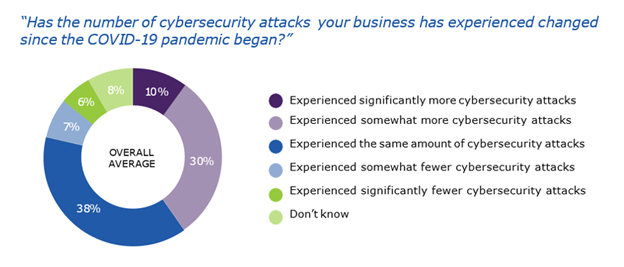 Consumers continue to report abysmal habits in their personal online lives. Less than half use an antivirus or other security tool. Only 16% report using a VPN when connecting in public spaces and 48% have had data stolen at least once. On the brighter side, constant headlines concerning corporations leaking consumer data have made consumers wary about who they give their data to and how much. This healthy skepticism is a good sign as the next large data breach is likely just around the corner.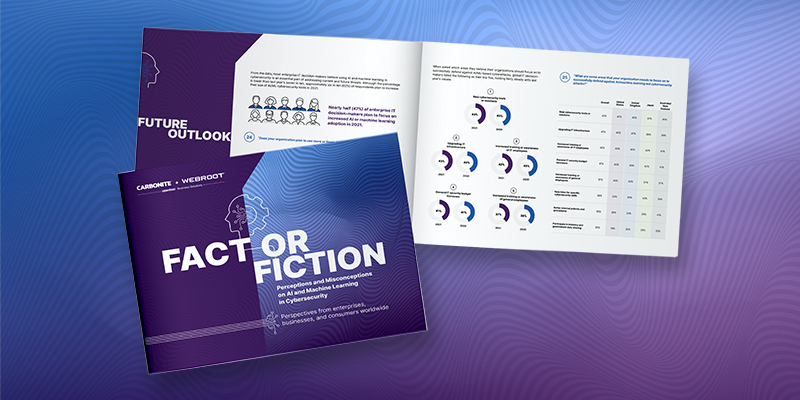 For the report's complete findings, including a breakdown of cybersecurity spending by business size, download the full report.