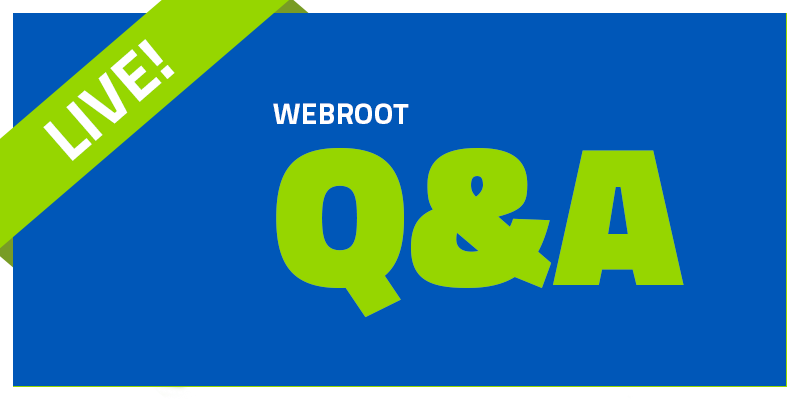 Hello Webroot Community!
The entire Webroot team is really excited about the launch of our new product,
Webroot WiFi Security
.
If you didn't see our announcement yesterday you can find out more here.
The team is here today to answer your questions, and please make sure they pertain to WiFi Security and are not general support inquiries.