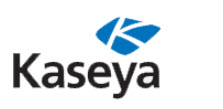 Kaseya VSA on-prem plugin 2.6.20149.1 - (June 3, 2020)
New Features

Added Customer Support Diagnostics command button to gather endpoint diagnostic information for Webroot support.
Added the ability to retain Kaseya machine admin defaults to navigate different parts of the VSA without having to search machine filters again, making the integration more seamless between other modules. 
Added extensive Alert Setting features with different Alerts and actions.
Added "Webroot Uninstalled or Removed" alert.

Enhancements

Redesigned Unity API configuration screen to simplify API sign-on process and improve security.
Added self-healing process to try and fix stalled actions.
Added enhanced error logging.
Temporarily removed the Webroot Console SSO feature until it is re-purposed and reintroduced.

Bug Fixes

Fixed Auto Deployment for machine with uninstall status.
Fixed Agent procedure OS type check issue.
Fixed Webroot Settings scope issue.
Minor fixes and UI enhancements.
Additional Information:
Hop into the conversation here