January 11th 2019, By Brian Krebs
Street thieves who specialize in cashing out stolen credit and debit cards increasingly are hedging their chances of getting caught carrying multiple counterfeit cards by relying on
Fuze Cards
, a smartcard technology that allows users to store dozens of cards on a single device, the
U.S. Secret Service
warns.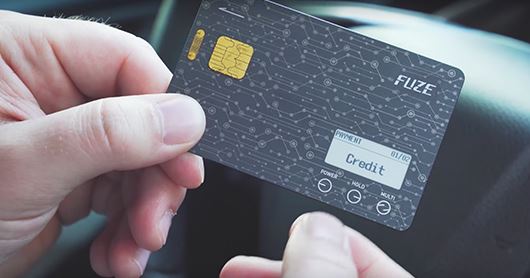 A Fuze card can store up to 30 credit/debit cards. Image: Fuzecard.com
Launched in May 2017, the Fuze Card is a data storage device that looks like a regular credit card but can hold account data for up to 30 credit cards. The Fuze Card displays no credit card number on either side, instead relying on a small display screen on the front that cardholders can use to change which stored card is to be used to complete a transaction.
After the user chooses the card data to be used, the card data is made available in the dynamic magnetic stripe on the back of the card or via the embedded smart chip. Fuze cards also can be used at ATMs to withdraw funds.
Full Article.