No idea who could have been behind this one...
By
Shaun Nichols in San Francisco
17 Jan 2019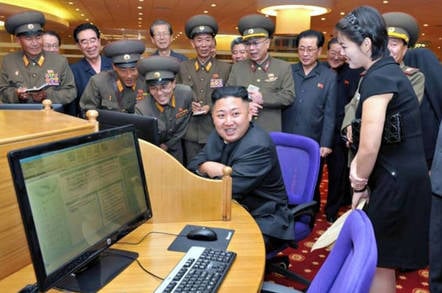 The South Korea Ministry of National Defense says 10 of its internal PCs have been compromised by North Korea unknown hackers .
Korea's
Dong-A Ilbo reports
that the targeted machines belonged to the ministry's Defense Acquisition Program Administration, the office in charge of military procurement.
The report notes that the breached machines would have held information on purchases for things such as "next-generation fighter jets," though the Administration noted that no confidential information was accessed by North Korea the yet-to-be identified infiltrators.
Full Article.