I/We need the option to be able to control the 'Secure keyboard entry mode' via policy. That or allow disabling the setting to persist through a restart.
**This is not a new issue:
Old Thread
and
I mentioned a year ago
This option prevents our users from using specific fuctions in heavily used applications. Adobe Illustrator is a great example of a highly used application and function. With the option enabled, pressing the spacebar to switch to the hand tool does not work. Illustrator users are typically in the application all day every day, so disabling this setting is annoying at best. Once set, a user sees that Webroot is now in an alert state. If conditioned to just ignore this now, users become desensitized to a pretty important visual alert that something could be wrong with their system.
Currently, unchecking the option turns the Webroot icon and client red. A restart of the machine will re-enable the option as well. This presents a significant negative UX along with a management nightmare. Because of this, Webroot in it's current state is unfortunately still nearly unusable for the majority of our Mac users.
Even though it took way too long to get to market, the addition of Mac policy management was a great first step. We just need to have more control. There has to be a way to whitelist applications from the Secure keyboard entry mode, or disable it without turning Webroot red, and/or retain the disabled state through a restart.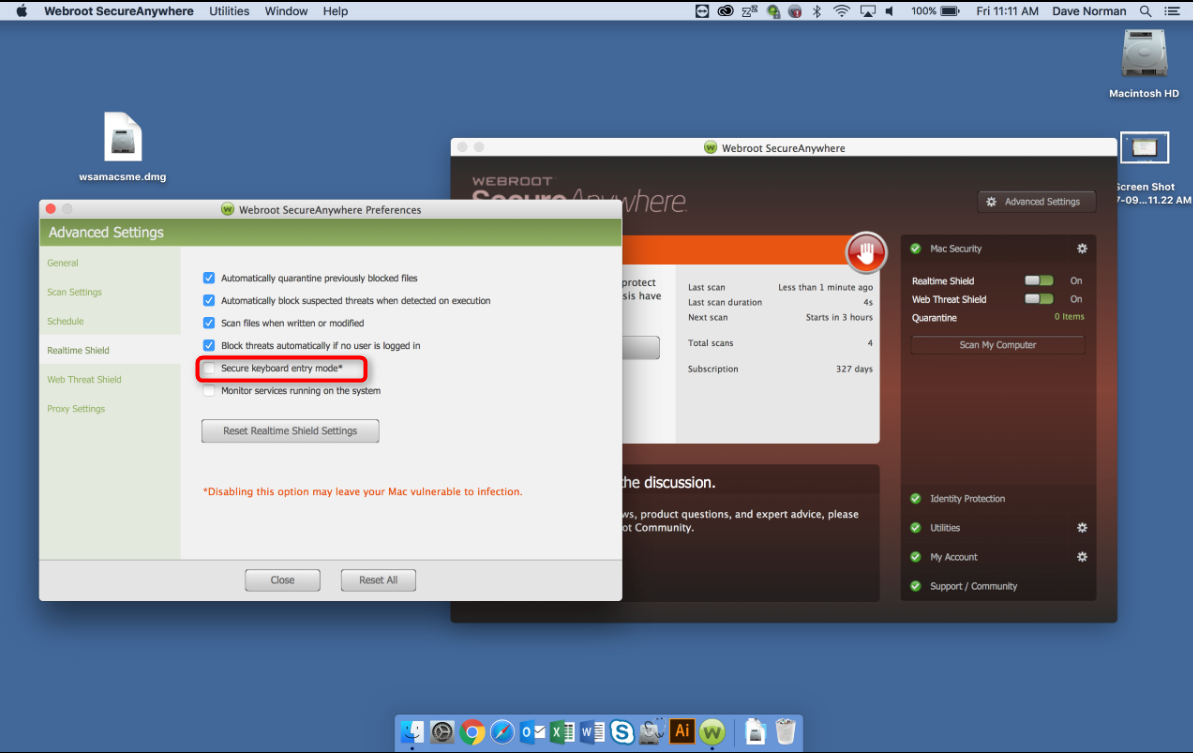 Thanks,
Nic