Insiders say to expect some surprises at this year's Apple Worldwide Developers Conference, starting with some big announcements today that will be 'polarizing.'
The first day of the highly anticipated yearly meeting always sees the big product and software debuts, and this year Apple blogger in-the-know John Gruber says even he's unsure what to expect, except the unexpectedly big.
'The one thing I keep hearing over and over again from friends who would know is some of the stuff they're going to show is "polarizing,"' the blogger said in his podcast about the conference.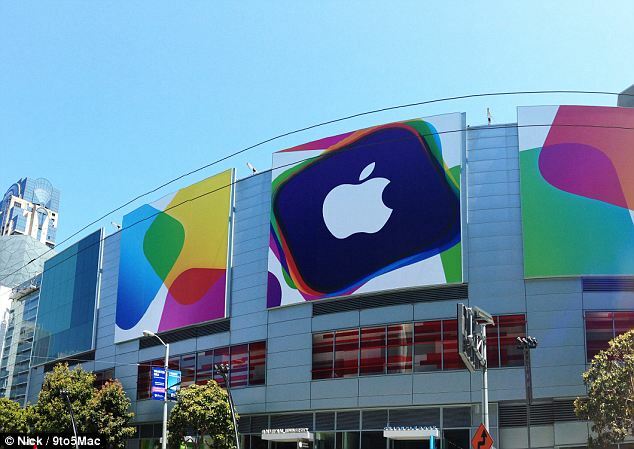 This, according to
Business Insider
, where it was previously reported the computer giant has been in preparations for a 'major overhaul' of its iPhone and iPad operating system iOS.
In April,
Gruber said
Apple engineers—led by head designer Jony Ive—authorized to carry the new iPhones did so with special filters on the screens that diminish how much of the screen could be seen from an angle in order to prevent those close by from seeing what are assumed to be obvious visual changes.
Until his more recent announcement, Gruber was part of a chorus of speculation and rumor saying the new iOS will be 'flatter'—that is, with less bubble effect on its icons.
Now, he says, that could all be out the window.
'All the leaks are wrong,' is what the blogger says now. However, he doesn't specify what the changes will be instead. Or, for that matter, what is specifically 'polarizing' about what's to come.
Other previously circulated rumors for what notoriously PR-minded Apple intends to unveil include integration with video hosting site Vimeo, so that users can easily upload to the site straight from their iPhones.
For photos, the new iOS will reportedly use Yahoo!-owned Flickr to store users' snapshots.
According to Business Insider, iPhone and iPad users may soon be able to share files via wifi with the program AirDrop, which is already available on Macs. Conversely, the new Mac operating system, OS X, is expected to become more akin to its mobile cousin with the addition of an app tray that makes it easier to switch between programs.
Read
here
.