With Ransomware continuing to take down digital infrastructure across the globe and natural disasters seemingly more dramatic every year, having a disaster recovery plan for your business has never been more critical. The time is past when a simple "backup plan" was sufficient for a company relying on servers and its data to be available at a moment's notice.
Disaster recovery is the process of devising failsafes to allow a business to bounce back from adverse events, like a hurricane disabling a server or ransomware locking down entire banks of computers. Employing disaster recovery as a service (DRaaS) is now a vital part of a strong cyber resilience plan for every market, from small businesses to Fortune 500 companies.
The truth is, almost every industry has trended digital for the past two decades. As such, being prepared for the inevitable disaster is on par with cybersecurity in terms of importance. Because let's face it: something will happen to company data at some point. Even if with DNS filtering, phishing training and other cybersecurity best practices, there's still a significant possibility that an unforeseen disaster will strike.
Consider once-sufficient methods of "disaster recovery" like local backups. Today, silent ransomware can infect crucial files and go months without detection. In the meantime, the ransomware quietly scans files as its human owners determine the value of the files on the network. Suddenly, the ransomware fully activates and encrypts all the data on every computer in the building.
Even while running rolling backups to a local or off-site server, that ransomware has most definitely been replicated on all backups that took place while the ransomware lay dormant. Meaning restoring everything also restores the ransomware.
Avoiding restoring the malware requires a closed environment. Given that, the ransomware can be scanned for and a targeted removal conducted. Without knowing where it resides—and having a comprehensive cyber resilience plan in place—a company could be left with no choice but to restore a ransom to restore its files.
To successfully remediate ransomware infections, organizations must be prepared with both cybersecurity for defense and recovery options in case these are undermined. A backup solution alone is not enough. Instead, a comprehensive plan accounting for all kinds of disasters puts a business on far more solid footing, hence the idea of cyber resilience. This term describes a set of preparations and methods that keep your company resilient and operational, even in the face of disaster.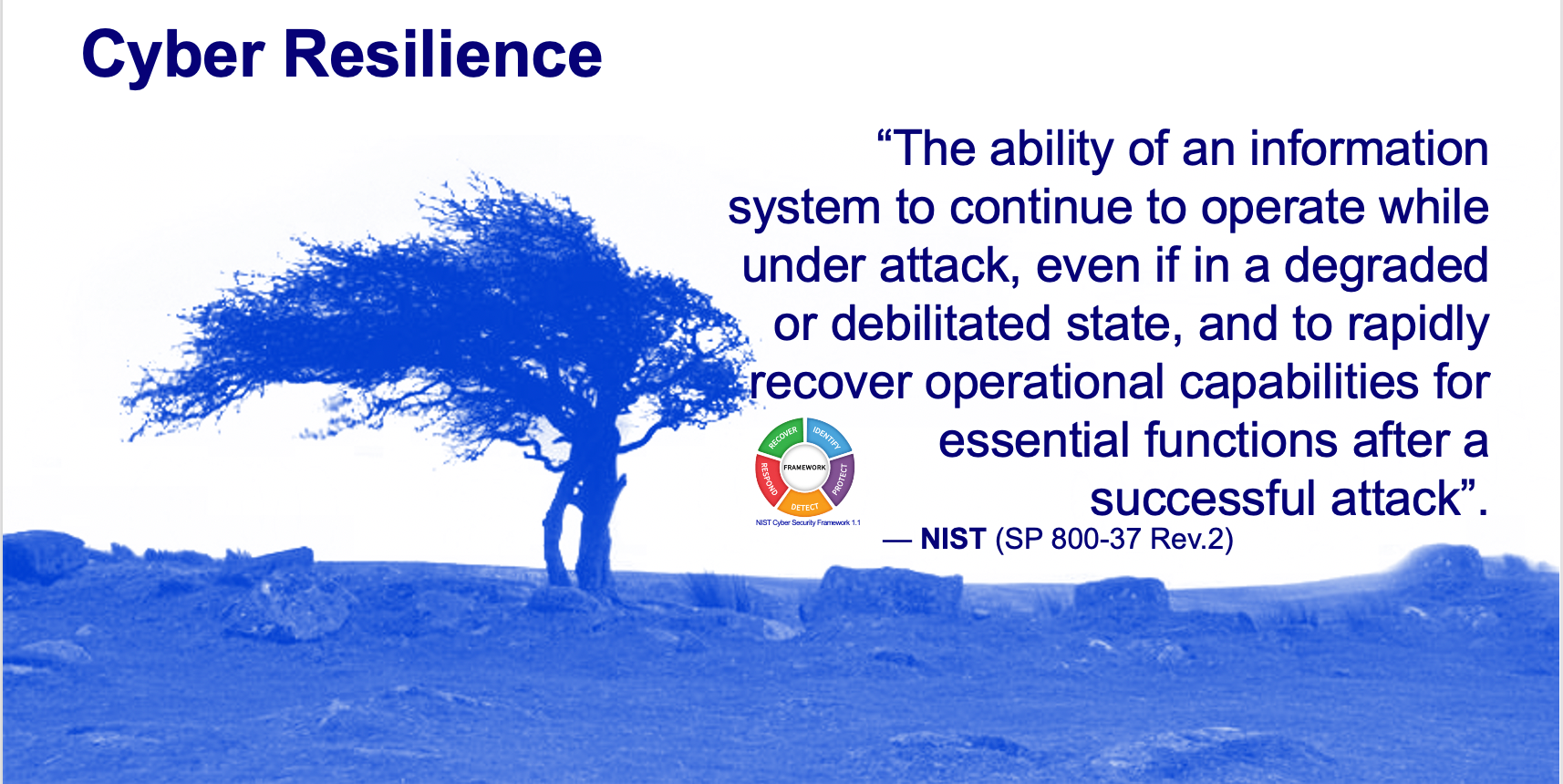 Being able to maintain operational capacity in the face of a ransomware attack or a natural disaster is incredibly difficult without a plan. Considering it after the fact is a surefire way to lose revenue or­ vital data.
Another backup strategy worth including in a disaster recovery plan boasts a level of security which a single-source backup methodology cannot replace: immutable, air-gapped backups. "Air-gapped" means local and cloud backups are segmented, where the local backup shares the same network as your data, but the cloud backup is on a separate network. It is not on the same domain and accessible only by an authenticated agent.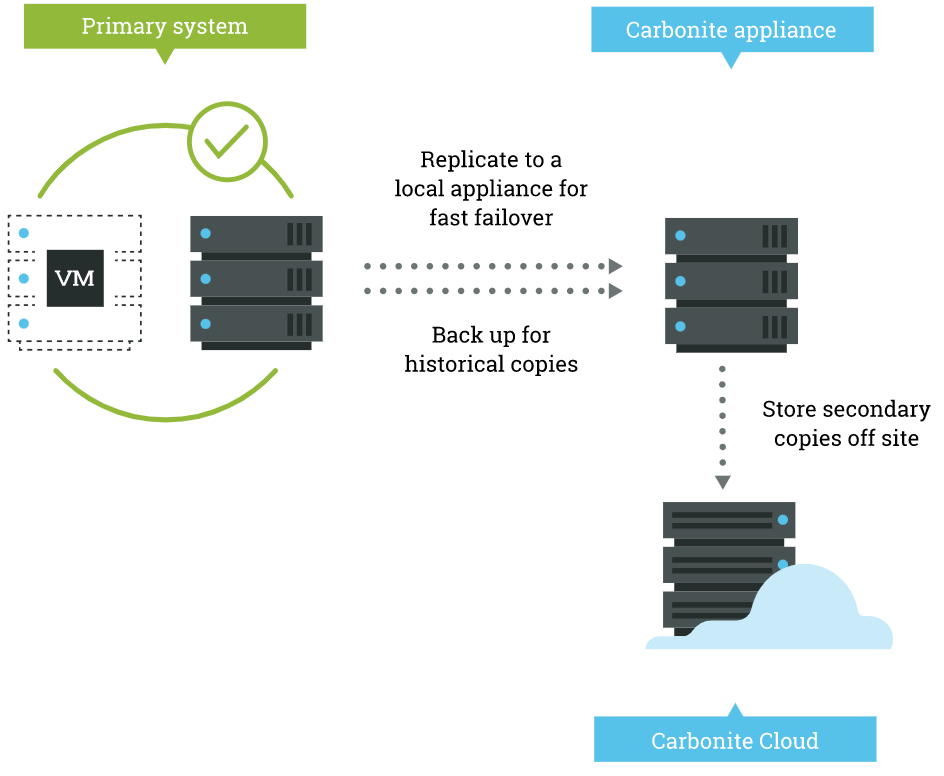 This method entails an entirely different authentication framework than any device, which makes it even more difficult for malware to penetrate. Employing this combination of localized and cloud backups, with failover plans for each, is gold standard of a comprehensive backup plan. 
Disaster recovery and cyber resilience are intertwined. It's impossible to have one without the other. To stay resilient when against ransomware, data loss, and other threats, companies must implement an array of tools and services to protect data in a variety of contingencies. Gone are the days of local backups and a "once-in-a-while" virus scan being sufficient to protect even small businesses.
Every business housing valuable data must devise a comprehensive cyber resilience plan before they inevitably become the target of an attack or victim of a disaster. This means solutions for data security, data management and data recovery—the triumvirate of cyber resilience.
It's simply better to take action sooner rather than later. Though cyber resilience can seem complicated, it's necessary. Luckily, it's easier than ever to employ existing services to take care of this for your company. While cyber resilience plans do cost money, they save money in the long run. 
Have you or your company ever experienced a Data Disaster? If so, how did you recover? Let me know about your stories in the comments below!