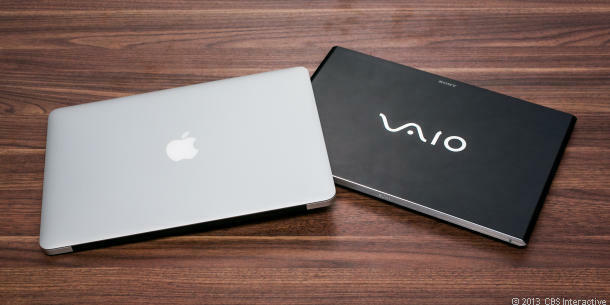 While summer break has just started for students across the country, that means that the all-important back-to-school shopping season is not far behind. And with it comes a flood of new or updated systems -- everything from traditional laptops and desktops to tablets and hybrids.
But before swiping your credit card on a new ultrabook, all-in-one, or convertible, you're going to want to dive a little deeper into the spec sheets. That's because the latest Intel CPU upgrade -- code named
Haswell
, but officially known as "fourth-generation Core i series" -- is offering significant battery life improvements in the first wave of laptops we've tested so far. So, unlike the more ho-hum Intel updates we've seen in years past, there's a real-world payoff in seeking out a Haswell-equipped laptop.
On the other hand, if battery life isn't a big concern -- if you're going for a desktop PC, or if you have a "desktop replacement" laptop that you don't tend to disconnect from the power cord -- you could score a nice discount on the many pre-Haswell PCs that will inevitably make their way to the discount bin.
How do you tell which is which? That's the tricky part.
Read here.