Title confusing you? Let me explain.
As you may very well know, Samsung's "Next Big Thing", the much
rumored,
hyped
, and
comercially-campaigned-without-showing-anything
Galaxy S4 smartphone is being unveiled tonight in New York City at 5:00PM EST. But if a brand new review form a Chinese source is any suggestion (and it looks like it is), you don't have to wait until tonight to see the device (or some of it's general specs for that matter).
The full story (with a link to the original review in Chinese) can be found
here
, but I'll break down some of the basics:
Looks a lot like the current Galaxy S3-same shape, a tiny bit bigger screen, rounded edges, plastic (albeit less plasticky-feeling)
Better screen with much higher pixel density with changes to help screen render fine detail.
Improved camera (doesn't specify 13MP, but you'll know in just over an hour)
Top-of-the line performance-leaked review model had Samsung's eight-core Exynos Octa processor
Refined screen transition animations and smart-scrolling (in line with the eye-tracking interaction reports)
In an hour, we'll see if these specs hold true as well as if Samsung has anything else up it's sleeve. Perhaps there will be something nobody is expecting. We'll wait and see-I'll post a more comprehensive post about the device in all of it's glory tomorrow.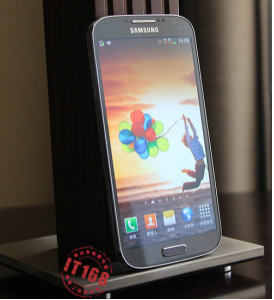 (Source: TechCrunch)