Mac users-You are likely familiar with CNET's download.com, a place where many Mac users go to download popular Mac apps. What you may not know, however, is that many of the links to these apps have been replaced with 'CNET Installer', which installs a toolbar containing adware and that changes your browser settings. It looks like this:
(Source: SecureMac)
SecureMac posted
the story
, which explains how to avoid downloading this toolbar installer, how to determine if you accidentally installed it, as well as step-by-step instructions on how to remove it from your system on Safari, Chrome, and Firefox.
Here is what you will see in Safari if you have the toolbar installed: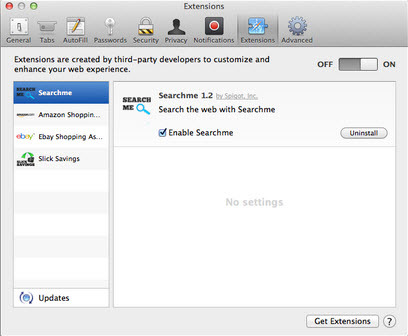 (Source: SecureMac)
As we've said before, adware is annoying at best and malicious at worst and, as in this case with the 'CNET Installer', it's easy to unintentionally install thinking that it's just the link for the app you're actually looking to download. For this reason, I can't stress enough how important it is for Mac users to make sure their computers are protected with
great internet security
, so as to avoid potential breaches and malware on their Macs.