If the current crop of Windows 8 tablets, at least the majority that run Intel's low-power Atom tablet, were put edge to edge in a police lineup, you'd have a hard time telling them apart. Nearly all are virtually identical slabs of glass over black metal and plastic bodies.
Upon closer inspection, some have more ports and connections built into their outer edges, but this stylistic similarity indicates a larger issue: they all run essentially the same components inside, namely an Intel Atom Z-series processor, 2GB of RAM, a 10- or 11-inch 1,366x768-pixel touch screen, and either 32GB or 64GB of SSD storage.
Despite the similarities, prices can be all over the map, from $499 to $799 for the basic hardware, plus hundreds more for accessories, from docking stands to clip-on keyboards. It's the accessories that help some of these
tablets
stand out over others.
Of the systems reviewed here, I'd lean toward the
HP ElitePad 900
as having the best attachable keyboard, which also doubles as a travel case. The
Lenovo ThinkPad Tablet 2
has my favorite dock, which includes a keyboard and tiny pointing stick. None of these quite hits the heights of the
Microsoft Surface Pro
, which has a best-in-class magnetic keyboard cover, with actual physical keys and a small touch pad. But, that's a $1,000-plus Intel Core i5 tablet, and represents an entirely different class of (more expensive) product.
If you're considering an Atom tablet, you'd do well to read the full reviews listed here and pay careful attention to the add-ons on offer and how much they affect your total investment, and can hit $9,000 or more in some cases.  
Read
here
.  
HP ElitePad 900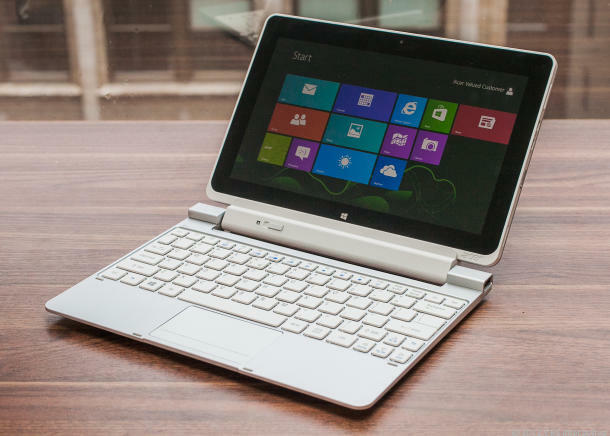 Acer Iconia W510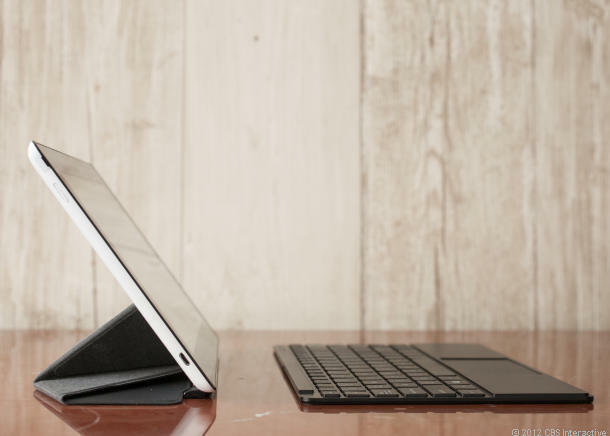 Asus VivoTab Smart ME 400